Anguilla is located in the Eastern Caribbean, just one hour east of Puerto Rico by plane and 25 minutes north of St. Maarten by boat. Unlike its neighbors, the terrain on Anguilla is flat, making it easy to get around by car, bicycle, or quad bike. The island is also generally more low-key: There are no casinos, high-rise hotels, or cruise ships allowed, so a honeymoon here is like a retreat on your own island paradise.
But there's a catch: All that exclusivity comes at a steep price. Luxury hotels and private villas cater to jet-setters who are willing to pay a premium for an off-the-radar vacation. However, if you come during shoulder or low season, it's easy to find a more affordable stay and dine at less costly local restaurants, of which Anguilla has many.
Each day on Anguilla offers a different adventure by land or sea, as well as the singular pastime of lounging with a beach chair, umbrella, book, and tired toes in refreshing, pristine waters. You can also expect to meet plenty of local characters as you navigate the island. Anguillan culture can trace its roots to both ancient Amerindian and British colonial settlers. (It's now a British Overseas Territory.) The island's unique heritage is on full display during the Summer Festival, beginning the first Monday in August with J'Ouvert Mornin, a daybreak dance through the streets. For nearly a month, the island hosts competitions, fairs, parades, beach picnics, and boat races—perhaps the most Anguillan spectator event, as boat racing is the national sport.
When to Go
Like many other Caribbean islands, high season on Anguilla is early winter through late spring, when the weather is warm but not hot and the water is cool but not cold. The island is especially buzzy during holidays such as New Year's and Easter. Honeymooners will get the best room rates from May to August. In general, it's best to avoid the height of hurricane season (September and October), which is also when many hotels close down for seasonal refurbishment.
Getting There and Around
There are no direct flights into Anguilla's Wallblake Airport (AXA) from the U.S., so most honeymooners connect through Puerto Rico (it's only one hour flight on Seaborne Airlines or Tradewinds Aviation) or St. Maarten (you can catch an easy and affordable ferry from French St. Martin).
What to Do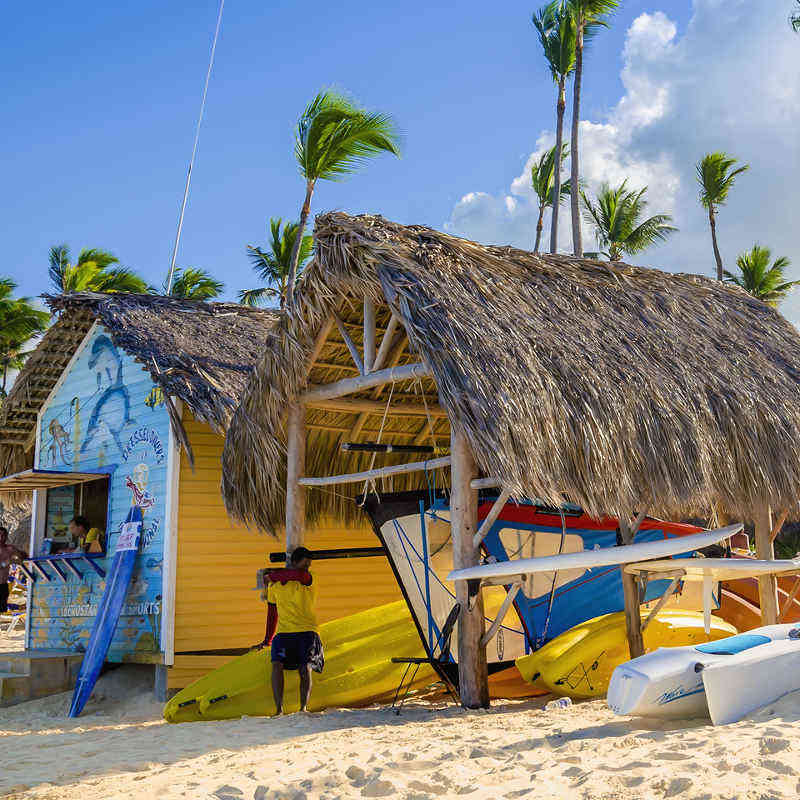 Beach-Hopping - Anguilla has more than 30 powder-soft beaches to explore, meaning you can often find an uncrowded swath all to yourselves. Spend the day hopping from one beach to the next: Start at Rendezvous Bay, then check out Shoal Bay East and Maundays Bay, ending at Meads Bay for afternoon beers.

Horseback Riding - Couples can ride along the sand, scenic trails, or even take a dip in turquoise waters with their horse. Seaside Stables offers idyllic excursions at all hours of the day — even at sunrise or at night during a full moon.

Water Sports Adventures - Anguilla is a prime destination for aquatic activities like scuba diving, snorkeling, kayaking, and windsurfing. Many hotels offer complimentary water sports equipment, allowing you to venture out right from the shore. Divers can check out one of seven marine parks—such as Dog Island, Prickly Pear, or Seal Island Reef System—with a PADI-certified operator like Shoal Bay Scuba.

Hiking - Take to the island's vast trail network to acquaint yourself with Anguilla's lush interior. Hikes to natural and historic points of interest are available; ask your hotel for a map or book a guide, whose services are often reasonably priced.

Boating - Tour operators like Tradition Sailing offer daytime excursions to uninhabited islands like Little Bay, plus private or semi-private sunset cruises aboard a traditional masted ship. Couples can also book a boat ride out to Sandy Island, known for its white-powder beaches and generally chill vibes.

Nightlife - Sip a traditional rum punch cocktail as the sun sets before dancing to reggae beats at a convivial nightlife spot like Dune Preserve (a.k.a. "the Dune"). You might get lucky and hear Bankie Banx, the "Anguillan Bob Dylan," playing at the bar.
Where to Stay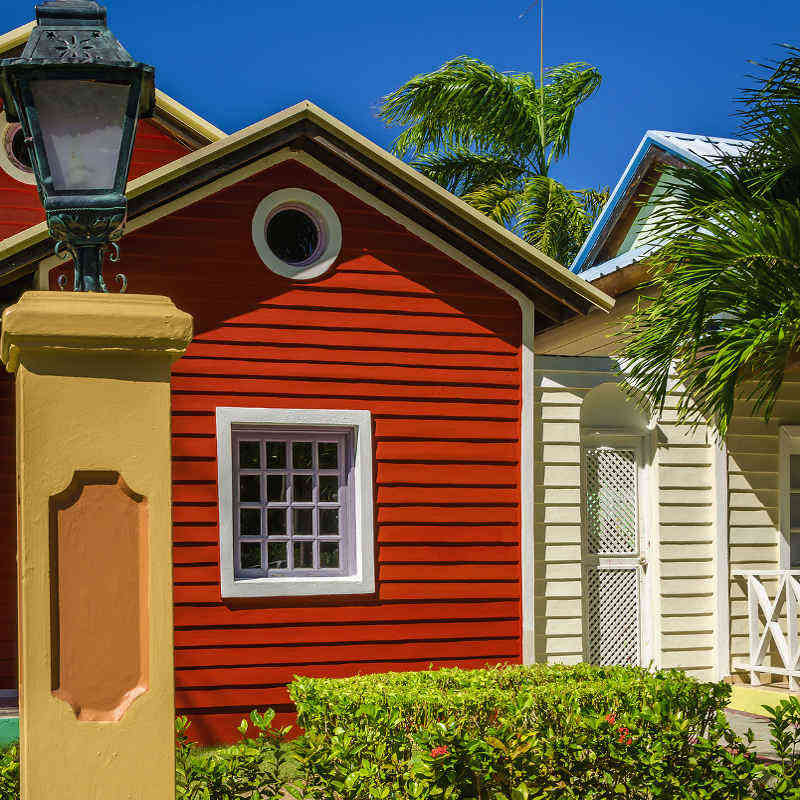 Where to Eat