Canada may not seem like the most obvious honeymoon choice, but you'd be surprised how romantic a trip to the United States' neighbor-to-the-north can be. That's especially true when you focus on Alberta's Banff National Park region, located approximately 90 miles west of Calgary. Banff offers wholly unique scenery (snow-capped mountains, towering waterfalls, bright blue lakes, otherworldly glaciers) plus entertainment pursuits (low-key pubs, chef-driven restaurants, diverse local wildlife, outdoor adventures).
During the winter, there's no better place for powder hounds than Banff. The area is home to three ski resorts—Mt. Norquay Ski Resort, Lake Louise Ski Resort, and Banff Sunshine Ski Resort—couples need only purchase one lift ticket to access to all three mountain resorts. Even better: the ski season often extends into early May, thanks to significant amounts of snowfall through spring. Banff is also incredibly popular during summer, when day-trippers frequent the national park for leisurely hikes, swims in the lakes, and wildlife viewing (wolves, elk, moose, black bears—you name it, Alberta's got it).
No matter when you travel, make time for a tour of Downtown Banff. The chateau-style facades that line the resort town are filled with stylish boutiques, cozy cafés, and charming souvenir shops. Just don't forget to look up and admire the peaks of Mt. Rundle and Mt. Cascade, part of the Rocky Mountain range. It's hard not to, considering they dominate the skyline—and likely your honeymoon memories for years to come.
Read on for our ultimate guide to a Banff honeymoon in Alberta, Canada.
When to Go
Alberta is a year-round destination, but high season technically runs between May and October, while low season falls from October to May. Expect a winter wonderland during ski season (whether you've come to surf powder or post up for après cocktails) and a chockfull national park during the summer months (visitors arrive from all over the world to hike, bike, camp, kayak, play golf, and more).
Getting There and Around
Calgary International Airport (YYC) is your best bet for international arrival and departure. The airport is approximately two hours from Banff by car; you can opt for a shuttle transportation (Banff Airporter is a great option) or rent a car at the airport (which we highly recommend for maximum flexibility and exploration).
What to Do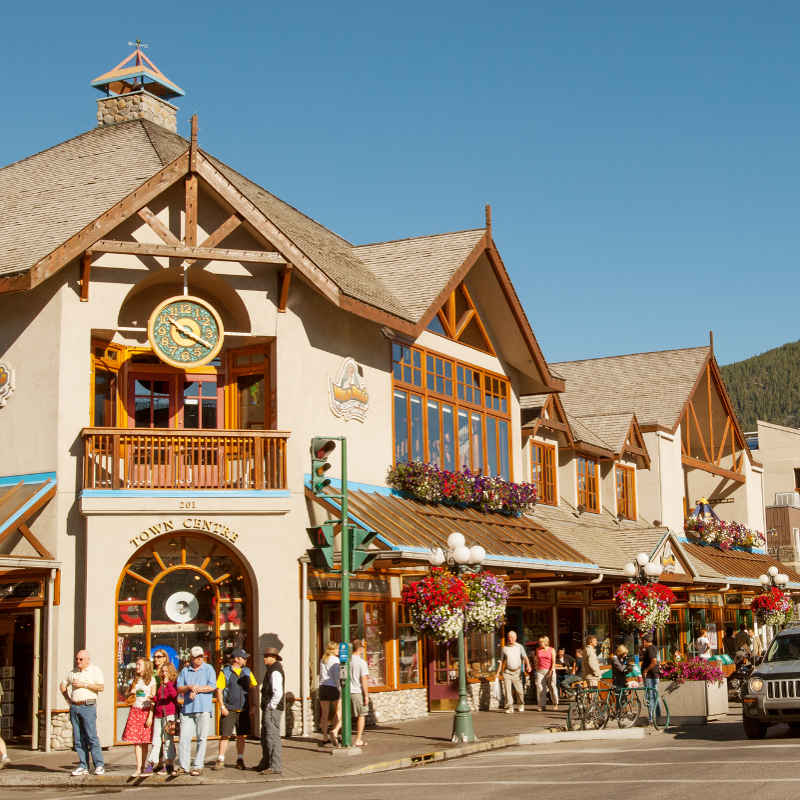 Skiing - Whether you're a skier or snowboarder, you'll find world-class terrain within Banff National Park. The three areas—Mt. Norquay Ski Resort, Lake Louise Ski Resort, and Banff Sunshine Ski Resort — offer nearly 8,000 acres of terrain, accessible via one convenient tri-area lift ticket.

Hiking - A trip to Banff isn't complete without hiking its incredible peaks. Couples have a choice of steep mountain trails that lead to rewarding vistas, as well as easier strolls through forests, canyons, and meadows. A few of our favorite hikes include Tunnel Mountain, Johnston Canyon, and Sulphur Mountain.

Kayaking and Canoeing - Banff offers a variety of kayaking experiences for all skill levels. Hop aboard with Banff Adventures or the Banff Canoe Club: The calm waters of Johnson Lake are perfect for beginners, while experienced paddlers can seek their thrills on Level 5-plus rapids.

Biking - The Banff region is home to some of the world's most incredible road and mountain biking trails. We recommend starting with the Banff Legacy Trail, a scenic path that connects the towns of Banff and Cranmore.

Hot Springs - There are a number of hot springs in this area of the Canadian Rockies. Some, like Radium Hot Springs, approximately 80 minutes southwest of Banff, and Miette Hot Springs, in Jasper, are further afield. But the Banff Upper Hot Springs, fed by Sulphur Mountain, are right in town. Just pay a small admission fee to soak to your heart's content in the outdoor pool of mineral water, naturally heated to 104 Fahrenheit. (Don't forget to pack a bathing suit!)

Experience a Glacier - The Columbia Icefield, the largest glacier field in the Northern Hemisphere, is a relatively short drive from Banff. The Icefield consists of six major glaciers that feed three rivers. You can hike the area, camp overnight, take it in from above via helicopter tour, drive around in an all-terrain vehicle, and even walk on moving ice at the center of a glacier.
Where to Stay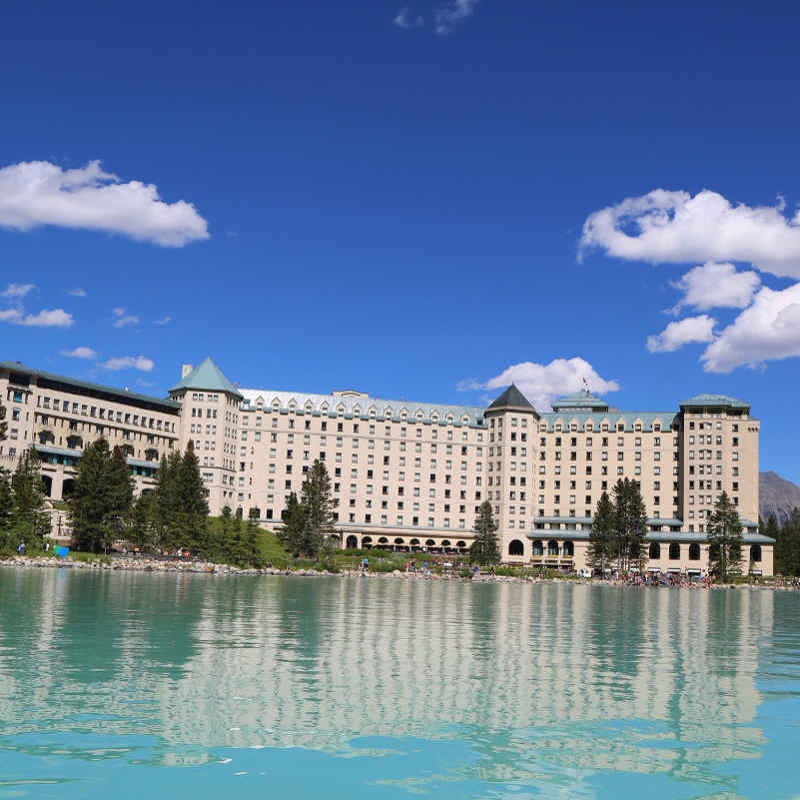 Where to Eat