Heading to Mexico's Yucatan Peninsula for your honeymoon? Don't miss out on La Popular, one of our favorite restaurants in the region for a special honeymoon meal.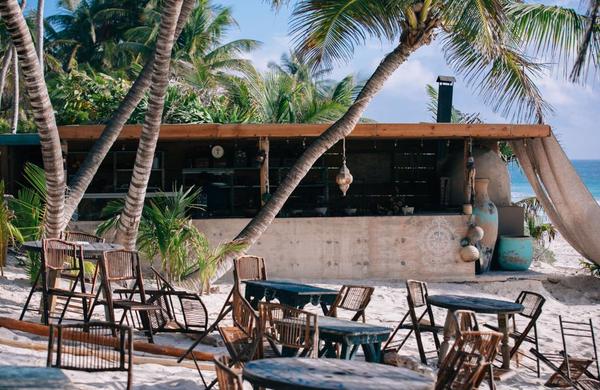 Located at Nomade Tulum hotel, this highly-acclaimed beach restaurant is noted for its amazing grilled seafood selections. In fact, menu items are so fresh they likely arrived straight from a local fisherman's boat earlier in the day.
Surrounded by incredible sea views and swaying palm trees, couples can literally sink their feet in the sand and enjoy one of the most memorable meals of their lives.
La Popular, Tulum

In case you missed it:
POLL: Where Did You Make a Honeymoon Upgrade?
Your Honeymoon Registry Questions Answered: What's an Instant Registry?
Image courtesy of Nomade Tulum