Planning a trip to Costa Rica for your upcoming honeymoon? Don't miss out on this exhilarating adventure you'll remember for many years to come.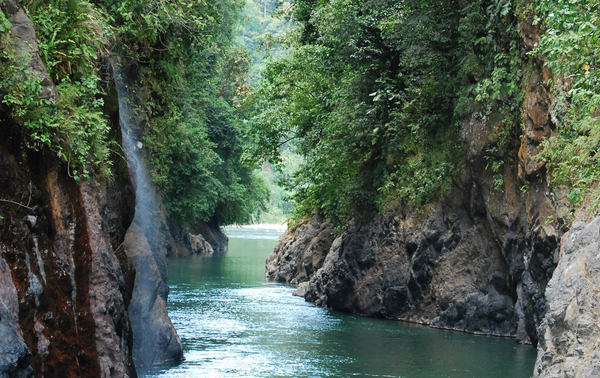 Costa Rica's Pacuare River is widely regarded as one of the top destinations in Central America for whitewater rafting.
Grab a paddle with Rios Tropicales and head deep into the jungle before winding your way down class IV and V rapids through narrow gorges, past giant boulders, and next to cascading waterfalls. Keep an eye out for an active wildlife scene, complete with birds, monkeys, sloths, and jaguars.
Meanwhile, Exploradores Outdoors -- another top outfitter for rafting trips -- offers a variety of exciting itineraries as well, including 1 and 2 day trips.

In case you missed it:
POLL: Where Did You Make Honeymoon Upgrades?
Your Honeymoon Questions Answered: What's an Instant Registry?

Image courtesy of Exploradores Outdoors