Traveling to the Garden isle of Kauai for your honeymoon? Add these once-in-a-lifetime activities and experiences to your honeymoon registry list.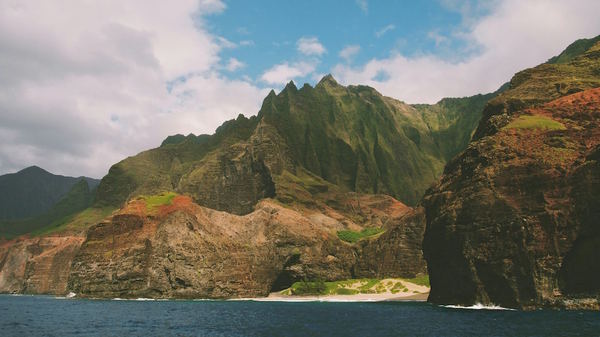 Kayaking
From the Wailua River Valley to the Huleia River, and to miles of ocean terrain, Kauai boasts some of the most remarkable kayaking pursuits in the world. For instance, paddlers can take the meandering Huleia River into Huleia National Wildlife Refuge to visit hidden waterfalls and spot rare tropical birds.
Paddle out with Kayak Kauai or Outfitters Kauai, two of Kauai's most reputable tour companies. Outfitters Kauai offers a variety of different kayaking trips (e.g. waterfall tours, sea kayaking and inland river outings), including full-day tours of the Na Pali Coast complete with food, drinks, and first-rate equipment.
Sunset Sailing
Set sail with Captain Andy's, offering romantic sunset sails, rafting expeditions, snorkel tours, and even whale watching tours during the winter months. Also a perennial favorite with the TJ staff.
Waimea Canyon and Kokee State Park
A can't-miss destination while visiting Kauai, Waimea Canyon is known as the Grand Canyon of the Pacific due to its 3,000-foot gorges. While there's numerous lookouts scattered throughout the park for road trippers, visitors can truly experience the canyon through its miles of hiking trails.
Notable paths include KuKui Trail, Iliau Nature Loop, and the Alakai Swamp Trail (particularly great for up-close views of rare plants and birds!). Also, make your way over to the Kokee History Museum to plan out your hiking treks.
Na Pali Coast Excursions
These soaring and majestic cliffs are only accessible by rugged trail, boat, or helicopter. For a deserted island-type experience, be sure to head to the remote sands of Polihale Beach.
Avid hikers will want to make their way along the Kalalau Trail. The unforgiving cliffs here make it impossible for a road to continue west of Kee Beach, but hikers can follow this trail along the coastline for more than 11 miles. It's easily one of the most beautiful hikes in Hawaii. Note: If you plan to hike past Hanak?p??ai Valley (which is about 2 miles in), you must obtain a permit.
Surfing
With stunning beaches, tropical waters, incredible waves, and an abundance of sea life, it's no surprise that Kauai boasts fantastic water sports opportunities. Newlyweds looking to "hang ten" should test their mettle at Poipu Beach. Head out with Kauai Surf School, which offers group and private lessons right on Poipu Beach.

In case you missed it:
Hotels We Love for a Honeymoon: Surfjack Hotel & Swim Club (Hawaii)
POLL: Will Your Honeymoon Be More Relaxing or Adventurous?
Photo by Dave Poore / Unsplash