Will you be taking your honeymoon in 2017? Enter the second annual Traveler's Joy Instagram Scavenger Hunt! We've created a special Instagram hashtag -- #skiptheblender -- for you to capture the most amazing moments from your honeymoon.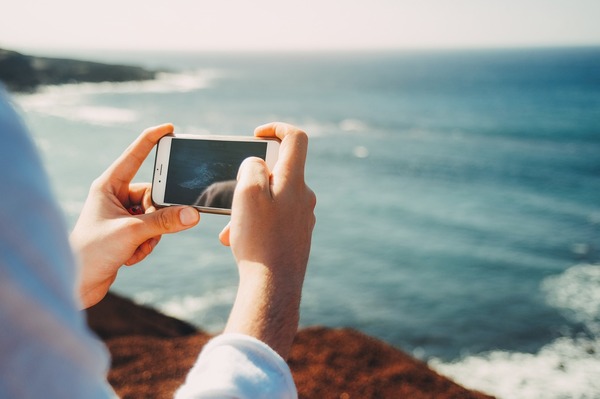 Here's what you're hunting:
1. A selfie at a beautiful vantage point.
2. An incredible meal, food item, or drink.
3. An action shot during one of your pursuits (e.g. snorkeling, sailing, hiking, city tour, etc.)
4. An amazing panoramic shot of your destination (e.g. sunset, mountains, beach, rainforest, etc.)
First log in to your Instagram account before following Traveler's Joy (@travelersjoyregistry). Then simply post photos of yourself and/or your partner at each location above on Instagram with the #skiptheblender hashtag and the @travelersjoyregistry handle.
Complete all 4 photos above and you'll be automatically entered into a drawing to win a $500 Airbnb.com gift card.
We can't wait to see your incredible shots!
Rules and Restrictions

Contest is open to all Traveler's Joy members who are 18 years of age or older at the time of entry. Void where prohibited by law. By entering, entrants confirm they release Instagram of responsibility and agree to Instagram's term of use.

Traveler's Joy members are invited to submit Instagram photos meeting the requirements of the Traveler's Joy Instagram Honeymoon Scavenger Hunt. No purchase required. The contest begins at 9:00 am EST on April 1, 2017 and ends December 31, 2017 at 11:59 pm EST. Entries received prior to or after this time are not eligible.

All entries must be submitted by 12/31/17, 11:59 pm EST. Private accounts must be made public during the giveaway in order to be entered. The winner will be chosen at random and will receive one $500 gift card to Airbnb.com. The winner will be announced on 1/15/18.

This contest is in no way sponsored, administered, or associated with Instagram, Inc.