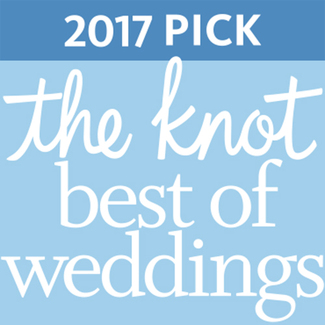 Traveler's Joy is once again proud to announce that we've been honored by The Knot and WeddingWire, two of the nation's leading wedding resources.
Traveler's Joy was recently selected as a 2017 ­­winner in The Knot Best of Weddings, an award representing the highest-rated wedding professionals as reviewed by real couples, their families, and wedding guests on The Knot. This is the seventh consecutive year that Traveler's Joy has been selected for The Knot Best of Weddings. The honeymoon registry is also a Hall of Fame member.
In 2017, only two percent of the 300,000 local wedding professionals listed on TheKnot.com have received this distinguished accolade.
Meanwhile, Traveler's Joy was also named a winner in the 2017 WeddingWire Couples' Choice Awards. This award recognizes the top five percent of local wedding professionals from the WeddingWire Network who demonstrate excellence in quality, service, responsiveness and professionalism. Unlike other awards in which winners are selected by the organization, winners of the WeddingWire Couples' Choice Awards are determined by recent reviews and extensive surveys from over a million WeddingWire newlyweds.
To all our couples who reviewed us, we can't thank you enough!