Featuring stunning views and a thrilling bike ride, this Maui tour is one of our all-time favorite honeymoon activities when visiting Hawaii.
Meaning "House of the Sun," Mount Haleakala is home to some of the most extraordinary views of sunrise in the world.
On your trip, you'll first head up the 10,000-foot mountain just before dawn before witnessing a dazzling array of colors that seemingly appear before you in a moment's notice.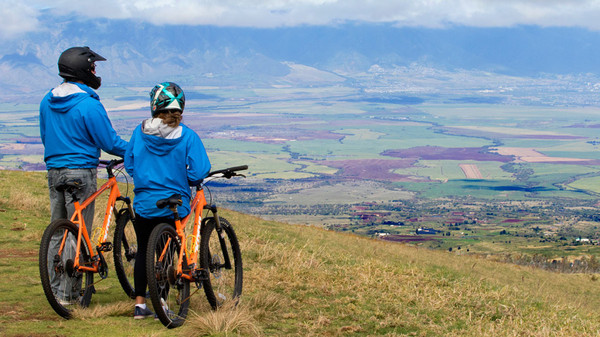 After soaking in this spectacle, feel the wind at your back as you navigate the switchbacks of the dormant volcano via bicycle. Within a few hours time, you'll bike from the summit to the edge of the sea, and get to experience remarkable vistas along the way.
Bike It Maui has experienced, friendly, and knowledgeable guides and offers sunrise tours that include a trip up to the summit, a guided tour down the mountain and then breakfast in Paia. Haleakala Bike Company is another experienced company we highly recommend.
For couples seeking a bit of adventure on their Hawaii getaway, this excursion will be the perfect choice.

In case you missed it:
7 Photos That Will Make You Want to Honeymoon in Italy
POLL: What Was Your Biggest Honeymoon Splurge?
Image courtesy of Haleakala Bike Company