Read about five of our favorite fall honeymoon destination picks in the U.S. From the rolling hills of California Wine Country to undulating coastline of Maine, these incredible travel spots will surely delight honeymooners hoping to travel during the autumn season.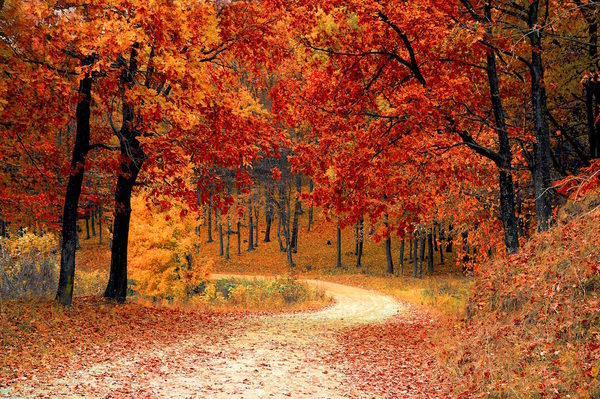 Wine Country, California
The "crush," or the harvest, is the most popular time of year to visit Napa and Sonoma as their wineries are at the height of activity. Instead of visiting in spring or summer where you only hear about the winemaking process, come here in October to see grapes being harvested, crushed, and vinified right in front of your eyes. Stay in one of the area's many resorts, bed and breakfasts, or spas for an ideal place to relax after a day of wine touring and tasting.
Where to Stay: The Carneros Inn
Vermont
With mountains, storybook villages, covered bridges, and numerous scenic drives, Vermont is a terrific fall honeymoon destination. The foliage typically reaches its peak during the first week of October, when bright colors of gold, orange, and red permeate the landscape. Hunker down in picturesque Stowe, which offers top-notch restaurants, B&Bs, resorts, shopping, and a plethora of outdoor activities.
Where to Stay: Topnotch Resort
Jackson, Wyoming
Thanks to world-class resorts, an authentic wild west atmosphere, a seemingly endless activities list, and easy access to two of America's most remarkable national parks (Yellowstone and Grand Teton), Jackson, Wyoming ranks as a prime travel destination for fall honeymooners. With sparse crowds (especially compared to the winter and summer seasons) and foliage bursting with colors, early autumn is a terrific time to visit.
Where to Stay: Hotel Terra
Coastal Maine
With a national park, vibrant coastal communities, and a thriving arts scene, coastal Maine offers a little bit of everything for honeymooners. After starting in vibrant Portland, make your way up the coast to Acadia National Park for some incredible foliage, hiking and scenic tours. Plus, be sure to set aside time for detours to charming seaside towns like Rockland and Camden.
Where to Stay: The White Barn Inn
Charleston, South Carolina
As South Carolina's oldest city, Charleston is home to miles of cobblestone streets, stunning harborfront views, well-manicured gardens, and beautifully restored homes going back more than 340 years. It's easily one of America's most romantic and charming cities. With near perfect temperatures, manageable crowds, and a booming restaurant and arts scene, there may be no better time to visit than the fall season. Hoping to hit the beach on your honeymoon? Charleston is also nearby to gorgeous seaside communities like Kiawah Island.
Where to Stay: The Restoration

In case you missed it:
POLL: What's the One Word That Best Describes Your Honeymoon?