Traveling to the Eternal City for your honeymoon? Consider any of these acclaimed restaurants and dining spots. Featuring everything from an authentic trattoria to a festive wine bar, we're confident that each dining spot will deliver a meal to cherish forever.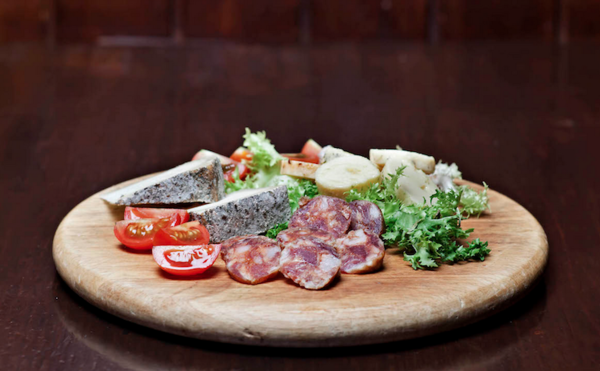 La Terrasse Cuisine and Lounge
This terrific spot at Hotel Sofitel is perfect for delicious cocktails and jaw-dropping views of the skyline. Be sure to stick around for a romantic dinner featuring Mediterranean cuisine with a French twist.
One of the greatest pleasures for a visitor to Rome is a shared meal outdoors. This al fresco restaurant, tucked away near the Pantheon, is one of our absolute favorites. Featuring a beautiful, ivy-coated building, Il Baraco is home to well-executed Italian dishes that are always packed with flavor.
This rustic trattoria is located in the heart of Rome's Trastevere neighborhood. Although you won't find any over-the-top menu selections here, you will experience top-notch family cooking -- which makes sense since the restaurant has been family owned and operated since World War II.
A charming restaurant off Campo de' Fiori known for its take on traditional Roman cuisine. The trattoria focuses on organic ingredients, making it ideal for meat-centric eaters and vegetarians alike.
We're huge fans of this festive wine bar, set in the heart of Rome's Monti District. On top of a great atmosphere, the bar features more than 1,000 bottles, plus a fantastic selection of salads, cured meats, and regional cheeses.
Heading to Rome and Italy for your honeymoon? Start your trip planning by reading our Rome Honeymoon Destination Guide.

In case you missed it:
Traveler's Joy Honeymoon Playlist V.6
Honeymoon with a View: Six Senses Douro Valley, Portugal
Image courtesy of Cavour 313