By considering just a few simple photography tips, newlyweds can come away with some amazing snapshots during their honeymoon travels. Find out how by reading our photo dos and don'ts below.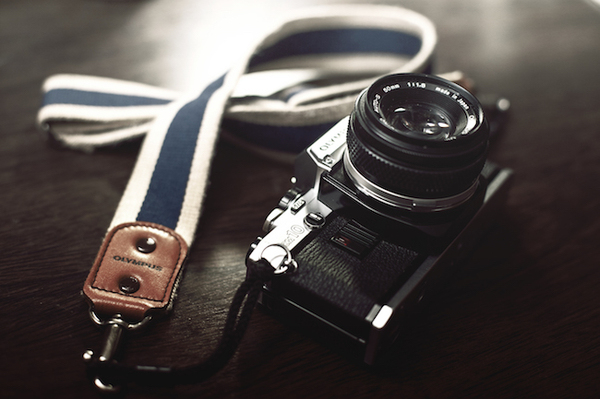 DO: Take a lot of photos
When it comes to capturing that perfect image, it often pays off to take way more photos than you'll ever think you'll need. Once back home, you can always sort though your images, edit them, and find the perfect photo out of the bunch.
Also, keep in mind that it's your honeymoon and you may only be in that moment, destination, or having that experience once in your life. Take the time to capture the scene and you'll be able to treasure it forever.
DON'T: Be afraid to ask someone to take your photo
If you ask nicely, most people will be happy to take a quick snapshot for you. As a token of appreciation, you can also return the favor for them. This will also ensure you get plenty of together shots -- without having to use a selfie stick.
DO: Get up early and stay out late
Some of the best photos can be taken before 10 AM and after 4 PM due to the sun's position in the sky. This is typically when you can get the best use out of light. That said, plan for at least one outing at both sunrise and sunset to help enhance the colors and vibrancy of your photos.
One of our favorite sunrise photo ops is at the summit of Mt. Haleakala on the island of Maui. Book a bike tour through Haleakala Bike Co. for a most memorable day.
DON'T: Buy a brand new camera right before you leave
Between work commitments, the wedding, and other pre-honeymoon planning, you'll be hard-pressed to find enough time to learn how to use a brand new digital camera. This may ultimately cause frustration for you on your trip and could prevent you from coming away with some great photos. Our advice: Either bring a camera that you're already proficient with or buy a new one well in advance of your trip. Then read through the manual and practice so you're fully aware of all of its functions.
DO: Use lighting to your advantage
A handy rule of thumb: Whether you're taking photos inside or outside, having some good backlight will really make your images shine.
DON'T: Take more gear than you need.
Unless you're a professional, you're not going to need four types of lenses, huge gear bags, and other bulky items. Bring along your go-to camera plus your iPhone or a small digital camera.
DO: Get creative with your photography
Don't always settle for those eye level shots every time. Instead, look to position yourself differently (whether it be high or low) to make an interesting snapshot. Also, think about staging different poses throughout your trip instead of the typical staged shot. Mix it up a bit by doing something natural, making funny faces, or adding motion to your shot.

**If you're taking your honeymoon in 2016, be sure to enter the Traveler's Joy Instagram Scavenger Hunt! We've created a special Instagram hashtag -- #skiptheblender -- for you to capture the most amazing moments from your honeymoon. Simply complete all 4 photos of the scavenger hunt and you'll be automatically entered into a drawing to win a $500 Airbnb.com gift card.
For full details on how to enter, click here. **

In case you missed it:
Traveler's Joy Honeymoon Music Playlist: Version 6