The March edition of 'Honeymoon with a View' puts the spotlight on the Fairmont Chateau Lake Louise resort in Alberta, Canada. The luxury hotel is situated within Banff National Park, part of the Canadian Rockies and a UNESCO World Heritage Site.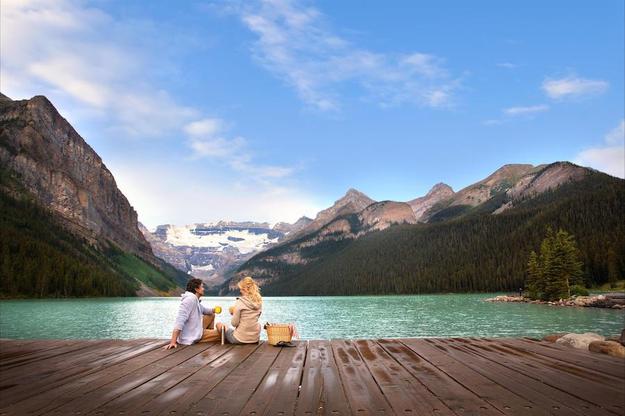 Honeymoon couples can expect a getaway complete with jaw-dropping views of undulating, snow-capped mountains, front row access to turquoise-colored Lake Louise, and gorgeous national park scenery.
Elegant and updated, the hotel itself is home to well-appointed guest rooms, a variety of fine dining options, and a terrific spa -- which will be essential spot after all the mountain activities and excursions you'll be taking part in.

In case you missed it:
5 Easy Ways to Get the Most Out of Your Honeymoon Registry
Honeymoon Question: What's the Best Registry Advice You Can Give Future Couples?
Image courtesy of Fairmont Hotels & Resorts