Can you name the honeymoon destination based on the photograph provided? Hint: The sun shines here an average of over 300 days per year.
Bonus points if you can name the landmark shown AND the region it calls home.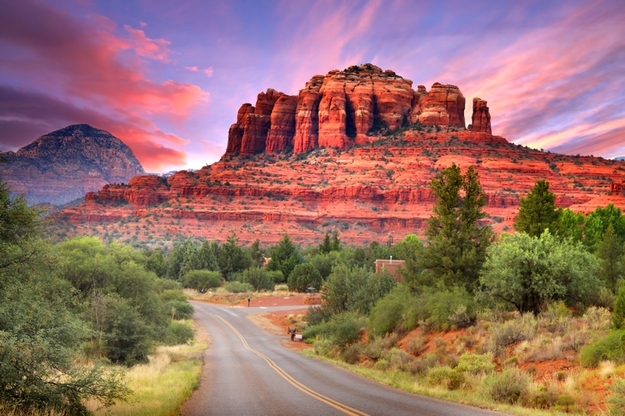 Think you have the right spot? Head over to our Facebook page and tell us your guess. Then check back next week for the answer.
UPDATE: The answer is Sedona, Arizona, famous for its red rock landscape.

In case you missed it:
10 Gifts Every Couple Should Add to Their Honeymoon Registry