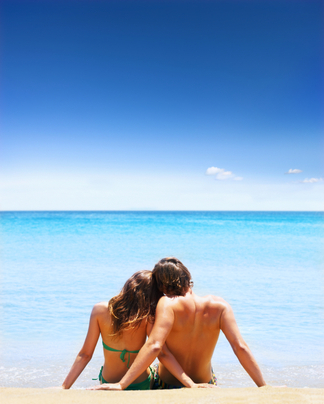 Hoping to get the most out of your honeymoon registry this year? Below we've highlighted five easy ways that will help you put together an amazing registry -- and ultimately the honeymoon of your dreams.
Incorporate an Instant Registry
Our unique Instant Registry feature allows you to complete your registry in just minutes. When setting up your gift inventory you can choose from a list of pre-made theme based or location-specific registries. With one click you can instantly add all of the items to your own registry. You can edit or delete any item at any time and also add plenty more of your own. Check out the list by visiting the "Item List" section of your account. The Instant Registry collection now includes more than 50 registries, including five exciting new additions in 2016.
Get Inspired by Real Honeymoon Registries
Our editorial team has picked out dozens of fabulous registries from recent Traveler's Joy honeymooners. Locations range from Africa to Europe to the Caribbean -- and everywhere in between. Look to model your own registry after these great examples.
Take Advantage of Our Image Library
Customizing your registry items will be super easy thanks to our gift image library, which features more than 100,000 photos. So whether you're looking for that perfect snorkeling photo or you need a romantic sunset shot, we've got it all. Or if you'd prefer, you can mix and match by adding your own images.
Include Creative Descriptions
When it comes to writing descriptions for your registry items, it really pays off to make each one engaging, personal, and creative. We find that your guests will actually make more contributions than had you just left these super basic or generic.
Craft a Great Welcome Message
Your welcome message is often the first thing guests will encounter when visiting your registry page. Therefore, use this opportunity to welcome friends and family and thank them for visiting your page. This is also a terrific spot to describe any special details about your relationship, engagement, or the wedding itself, providing guests with some helpful background information.

In case you missed it:
Honeymoon Hotels: 4 of our Favorite Accommodations for a Maui Getaway