We're always thrilled when newlyweds share their incredible honeymoon stories with us. This week we're featuring a selection of favorites from couples who spent their honeymoons hiking, backpacking, or visiting national parks. We hope these amazing stories provide a little inspiration as you start planning your own getaway.
Sara & John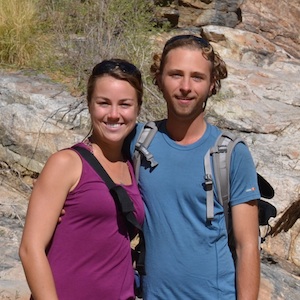 These outdoor industry professionals took a "Grand Honeymoon Tour" of the American West, which included Glacier, Joshua Tree, North Cascades, Grand Canyon, and Zion National Parks, just to name a few.
"We had three months. We had the fall. So we decided to load our gear up in the Jeep and take a road trip. It was going to be a magical experience! First across the plains to Glacier, then up and over the North Cascades before shooting down the Pacific Coast and zig-zagging our way up through the Canyonlands of the southwest towards home in Wisconsin.
We climbed mountains, descended canyons, encountered black bears, defended our breakfast from curious mountain goats, and spent afternoons watching seals and sea lions play in ocean currents. We lived, loved, and explored in both sickness and health, creating a home within each other, rather than one tied to any formal address."
Read Sara and John's entire honeymoon story here.
Lindsay & Michael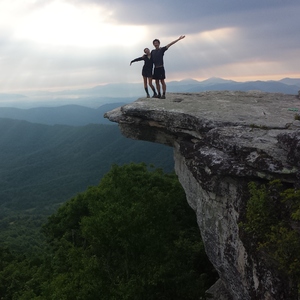 Two weeks after getting married at Middleburg Plantation in their hometown of Charleston, the high school sweethearts traded their high heels and Oxfords for hiking boots and hit the Appalachian Trail for a 2,180-mile long honeymoon adventure.
"Since our honeymoon, Mike and I have had a lot of time to reflect on our experiences. We never considered quitting our hike, but there were most definitely ups and downs during our time on the trail. We realize now, almost a year into our marriage, that our lives together will also be a series of ups and downs. Like our time on the Appalachian Trail, our marriage will require hard work and dedication, but the work that we put in will always be rewarding. It is something that we will cherish for the rest of our lives."
Read more about their unbelievable honeymoon journey here.
Elizabeth & Kendall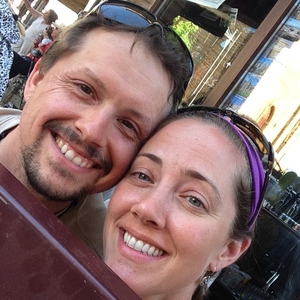 The two embarked on a month-long honeymoon pilgrimage from southern France through northern Spain on the Camino de Santiago. The newlyweds would eventually emerge from the journey with refined tools that would help them navigate life as a married couple.
"'Clink-clank, clink-clank', the tips of our walking poles tapped the pavement as we hobbled along the street toward our final destination. My gaze shifted from my new husband, to the horizon, and back again. I expected to see it any minute -- the thing we had walked toward for the past 25 days -- and I was filled with anticipation. Tearful, proud, excited, tired. This would be our first sighting of the cathedral of Santiago de Compostela, and I imagined that once we crested the hill we would see it sitting in the valley below, with grand spires towering over the surrounding city."
Read their full story here.

In case you missed it:
Name That Honeymoon Destination: December Edition
6 Incredible Vacation Rentals Perfect for a Honeymoon Getaway