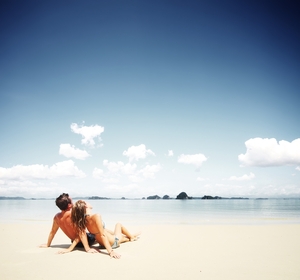 As 2015 comes to a close, we wanted to look back on the year's top honeymoon content.
Whether it's practical travel advice, registry tips, or features on incredible honeymoon spots, we hope this list helps inspire your upcoming journey no matter where it may be.
Features
Top 10 Most Popular Honeymoon Registry Gifts and Experiences
7 Amazing Honeymoon Resorts Featuring Plunge Pools
The Blind Honeymoon Trend: Would You Take the Plunge?
Traveler's Joy Honeymoon Playlist v.5
6 Incredible Vacation Rentals That Are Perfect for a Honeymoon Getaway
Real Honeymoon Stories: Best Backpacking, Hiking, and National Park Trips

Hotels We Love
Eden Roc at Cap Cana, Dominican Republic

Travel and Registry Tips
How Much Should We Register For on Our Honeymoon Registry?
What's a Must-Do Honeymoon Experience in Hawaii?
What's the Best Way to Thank a Gift Giver?

Reader Polls
If You Could Go Anywhere for Your Honeymoon, Where Would You Go?
What Will You Remember Most About Your Honeymoon?
How Soon After Your Wedding Will You Leave for the Honeymoon?
What Type of Accommodation Did You Choose for Your Honeymoon?

Be sure to bookmark the Honeymoon Blog to get the latest honeymoon tips, registry advice, and travel inspiration.

In case you missed it:
Our Most Repinned Travel Photos of 2015