Routinely ranked among the best restaurants in Europe, Selene celebrates its 30th anniversary in 2015. A must-visit spot for newlyweds exploring Santorini, the acclaimed restaurant focuses on local ingredients and creative dishes such as poached Aegean codfish and grilled octopus.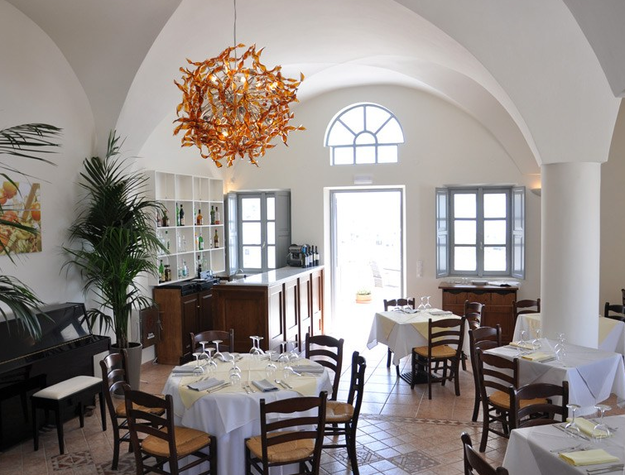 Meanwhile, Selene's location isn't too shabby, either. The restaurant is situated in the well-preserved village of Pyrgos, which is built around a medieval castle on one of the highest points of the island. The views from the top are truly breathtaking.
The experience doesn't end with dinner. Couples can also sign up for cooking classes, wine tastings, demonstrations, and a visit to the local folklore museum.
To check out more of our favorite restaurants in Santorini, Greece, visit TJ's Santorini Honeymoon Destination Guide.

In case you missed it:
Winners Announced for TJ's 2015 Summer Honeymoon Photo Contest
POLL: What Will You Remember Most About Your Honeymoon?

Photo by Zoe Hatziyannaki, Selene Restaurant