Congratulations to Joni & Kelly, winners of TJ's 2015 Summer Honeymoon Photo Contest! The newlyweds -- who recently traveled to Antigua for their ultimate getaway -- have won "36 Hours: 150 Weekends in the USA" from The New York Times. Check out their amazing honeymoon photo below!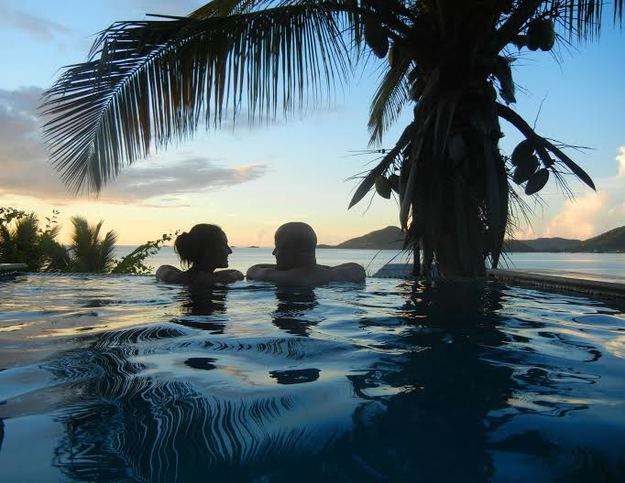 "This photo was taken with a self timer at sunset. We were enjoying our infinity pool just outside of our villa. It was a magnificent trip full of great views and wonderful weather. We could not have asked for more. It was a trip we will never forget!"
Thanks to everyone who shared their wonderful honeymoon images! Also, stay tuned to the honeymoon blog this fall for more contests, travel articles, and honeymoon inspiration.

In case you missed it:
POLL: What Will You Remember Most About Your Honeymoon?