In the latest edition of the Honeymoon Mailbag, Traveler's Joy editor Adam Warner dishes out advice when it comes to finding one of Hawaii's ultimate honeymoon experiences. Send your questions for the next edition to blog@travelersjoy.com or on Twitter (@travelersjoy) using the hashtag #TJmailbag.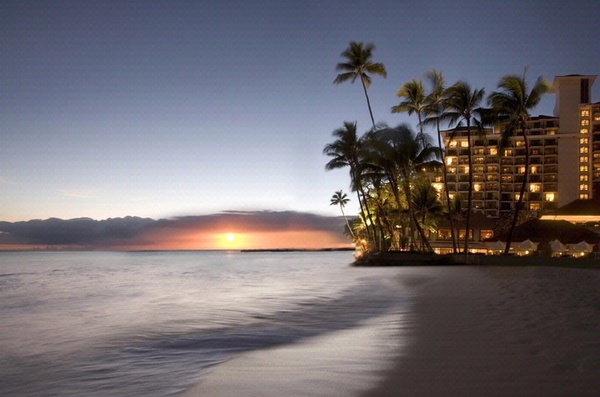 Q: If you could only recommend one food or dining establishment to visit while honeymooning in Hawaii, what would it be?
A: Sunset cocktails at Halekulani's House Without a Key. Snag a table under the giant Kiawe tree, order a pair of signature Mai Tais, and enjoy traditional Hawaiian music and dancing just as the sun dips below the horizon. You'll also have a front row vantage point of Honolulu's famous Waikiki Beach. It's incredibly romantic and overall one of Hawaii's can't-miss honeymoon experiences.

In case you missed it:
POLL: How Soon After Your Wedding Will You Leave for the Honeymoon?
Honeymoon Mailbag: How Much Should I Register For?
Image courtesy of Halekulani