Congratulations to Christen and Jason, winners of the 2015 Traveler's Joy Honeymoon Story Contest! The newlyweds, who recently traveled to Peru for their ultimate getaway, have won $500 towards a first anniversary trip.
We'd like to extend a big thanks to everyone who shared their incredible honeymoon stories. Once again we received more than 1,000 submissions! Meanwhile, stay tuned as we'll post the entire winning entry along with other top finalists in the coming weeks.
Read below for a few highlights from their extraordinary honeymoon.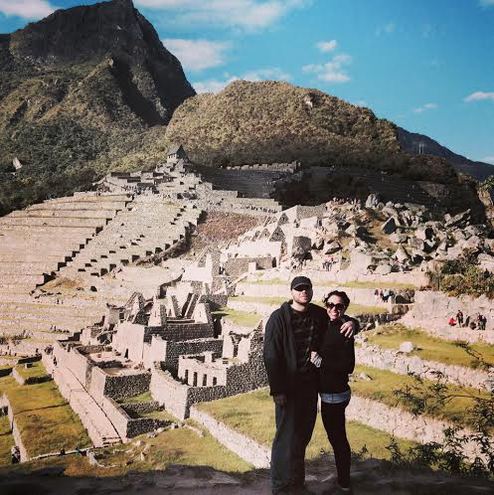 "I love how the constellations are upside-down here," I say to my new husband on one of our first nights honeymooning under the Peruvian stars. At 15,000 feet above sea level, they feel closer too, I think. "Maybe this is right-side-up," Jason says, his voice somewhat muted by a dark green, hand-made alpaca scarf pulled tightly around his face.

"Your honeymoon destination is cold?" someone asked in shock as we prepared for our trip. In place of sunscreen and swimsuits, we filled our new backpacks with waffle-print thermals, carb-packed Cliff bars, and the thickest socks we could find (We even included some of this gear on our Traveler's Joy registry page!). "Yup, it'll be cold," we'd say. And was it ever, especially on the nights we slept in our own private outdoor mountain tent for two.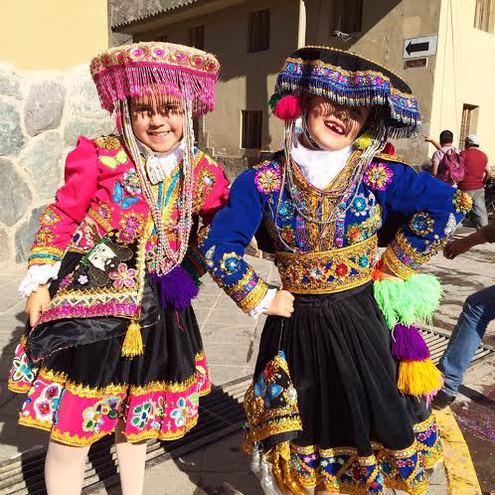 Sure, the Andes Mountains are cold, but other words we'd use to describe them are massive, still, quiet, sacred, colorful, and, of course, romantic -- even though we couldn't shower for four out of our seven days there. We didn't care. With our private guide, local chef, and three donkeys who held our camping and cooking supplies, we hiked for days straight as close to the open sky as we'd ever come. We reveled in the calm stillness that came with no commercial frills: no running water, no phones, no electricity, no heat, and no seating charts. We were finally free of wedding planning!
Our choice to spend our June, 2014 honeymoon in the Andes came pretty easily. See, six years earlier, we'd fallen in love there.

To read amazing stories from last year's finalists, click here.