From romantic inns to rolling green hillsides, it's no secret that Ireland makes for a fantastic honeymoon destination. But above everything else, these are the top 6 reasons why we love a honeymoon getaway to the Emerald Isle.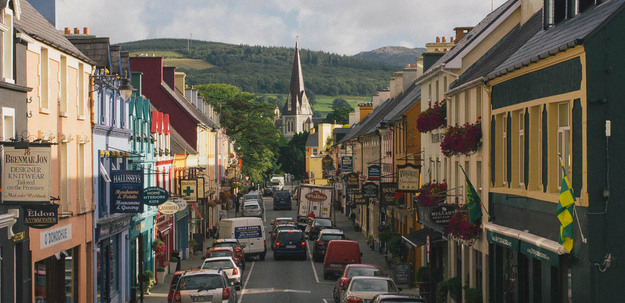 1. Dublin. No trip to Ireland is complete without spending time in its enchanting capital city. The list of attractions is seemingly endless, from historical sites like Saint Patrick's Cathedral and Trinity College to popular destinations such as Temple Bar and the Guinness Storehouse.
2. Pubs. Ireland is famous for its traditional pubs, colorful places complete with friendly locals, spirited atmosphere, warm ambiance, and impromptu music sessions. Two favorites include The Brazen Head in Dublin and O'Connell's in Galway.
3. Postcard-perfect villages and seaside towns. Don't miss out on gems like Kenmare, Kinsale, or Dingle.
4. Castles, Cathedrals and Monasteries. From Blarney Castle to Cahir Castle to Kilkenny Castle, be sure to explore some of the country's finest and well-preserved sites. The Rock of Cashel -- an impressive Gothic cathedral dating back to the 5th century -- is a Traveler's Joy staff favorite.
5. Fabulous accommodation options. Start with the historic Shelbourne Hotel in Dublin or The g Hotel, an ultra-chic spot in Galway.
6. Embracing the great outdoors in Killarney. The region's impressive landscape offers majestic mountains, pristine lakes, waterfalls, lush forest, and diverse wildlife. Visitors can explore via car, foot, bike, and boat, or even take horse-drawn carriage rides through the mountains, including the breathtaking Gap of Dunloe.

In case you missed it:
Hot Mini-Moon Escapes: Sparrows Lodge, Palm Springs, California
Top Oahu Restaurants for a Memorable Honeymoon Meal

Photo by Evan Payne, courtesy of kenmare.com