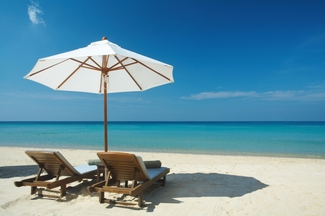 Traveler's Joy recently celebrated its 10th anniversary! We'd like to extend a big thank you to all of our members, partners, and staff members for making this possible.
To keep the celebration going all year, we're introducing a very special giveaway. Beginning in May and lasting through December 2015, EVERY MONTH we'll pick one lucky couple on their wedding day and TRIPLE the honeymoon gifts they receive from their Traveler's Joy registry! Register with Traveler's Joy by April 30, 2015 and you will automatically be entered to win!
With more than 259,550 members since 2004, it's remarkable to think how far we've come. Just take a look at this photo of our website back when it first launched.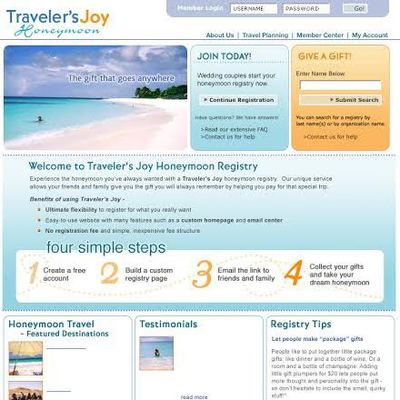 Meanwhile, our first registered couple hailed from Glendale, California and also received the very first honeymoon gift, $35 towards a scooter rental. They spent their honeymoon in sunny Cabo San Lucas, Mexico.
As for our most popular honeymoon destination over the past 10 years, the tropical island of Maui took the top spot. With world-class resorts, white-sand beaches, and endless activities, it's certainly easy to see why.
Thanks again to all of our incredible couples! It's been an amazing 10 years. We can't wait to see what the next 10 years will bring!