Our latest mini-moon escape takes us to the scenic Adirondack Mountains in upstate New York. Home to six million acres of pristine mountains, forests, lakes, and rivers, the region is quite an idyllic getaway spot -- especially for newlyweds looking to be immersed in the great outdoors.
Meanwhile, with phenomenal ski resorts, luxury lodging options, and postcard-perfect towns, the area features an abundance of activities to keep couples busy for days on end.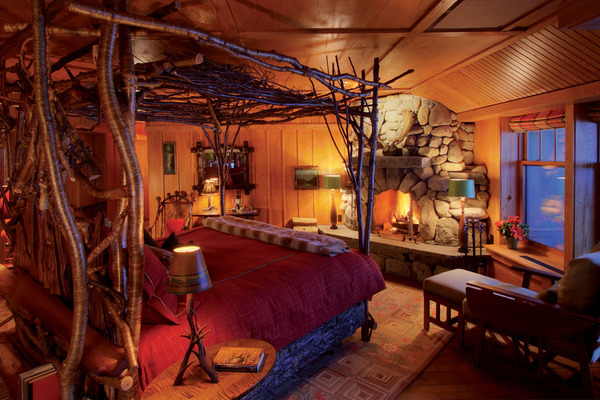 As far as top-notch mini-moon lodging goes, Lake Placid Lodge ranks as one of our all-time favorites. Boasting stone fireplaces, hand-built beds, and dramatic views of Lake Placid and surrounding mountains, the guest quarters alone put the resort among the nation's most romantic hotels.
Whether you go during the winter to embrace the ski season or prefer the warmer months to get in some boating and hiking, look no further than this incredible four-season destination.
Did you make a 'mini-moon' getaway right after the wedding? Tell us about it on Facebook!

In case you missed it:
3 amazing mini-moon getaways near New York City
Mini-Moons: What are they and why are they so popular?
Image courtesy of Lake Placid Lodge