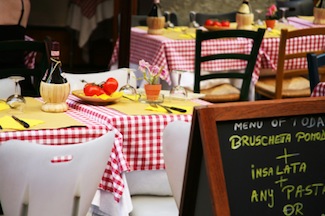 From Rome's neighborhood trattorias to San Francisco's melting pot of flavors and wine country influence, many of the world's most popular honeymoon destinations are also renowned for their incredible foodie scenes. But which spot stands out above the rest when it comes to a food-centric honeymoon getaway?
Browse through the poll options below and vote for your choice! Don't see a match? You can still type in your own answer and submit.
After voting, share your selection with fellow newlyweds over on Facebook.
Tune in later in the week to check the results!

In case you missed it:
Honeymoon Spots We Love: Fogo Island Inn, Canada
Winners Announced for TJ's 2014 Summer Honeymoon Photo Contest