Traveling to Hawaii for your upcoming honeymoon or anniversary trip? Don't miss out on this incredible day trip exploring the Big Island. Featuring a drive to the summit of the world's tallest mountain (measured from the ocean floor, that is), colorful roadside snack shacks, and breathtaking waterfalls, this will be a honeymoon excursion you'll remember forever. The road trip also appears in our Big Island honeymoon destination guide.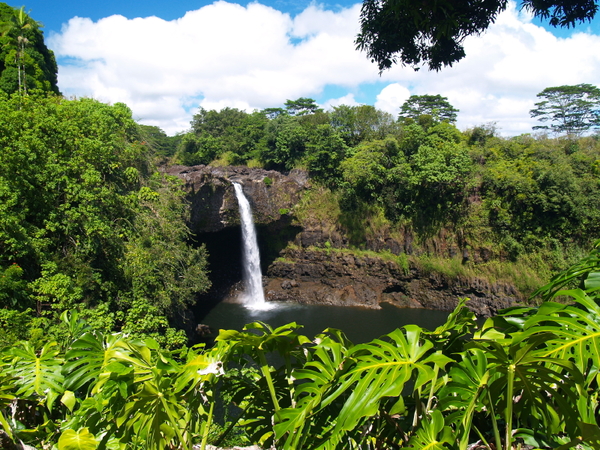 Through this road trip itinerary, you'll get to experience the incredible diversity of the Big Island's landscape and climate. After enjoying a delicious cup of Kona Coffee (cultivated on the slopes of Mauna Loa), spend the morning driving up to the summit of Mauna Kea, an inactive volcano and the world's tallest mountain. It's actually 33,476 feet as measured from the base of the Pacific Ocean.
No matter where you leave from, your drive up the mountain will likely take you through a number of terrains, such as rainforest, lava fields, desert and green meadows -- all in a matter of hours. The drive to the summit is dusty, windy, winding and eventually, snowy, as cold temperatures at the top give way to a snow-covered landscape. Once there, you'll be in the midst of one of the world's finest astronomical sites, the Mauna Kea Observatory. The journey is unforgettable.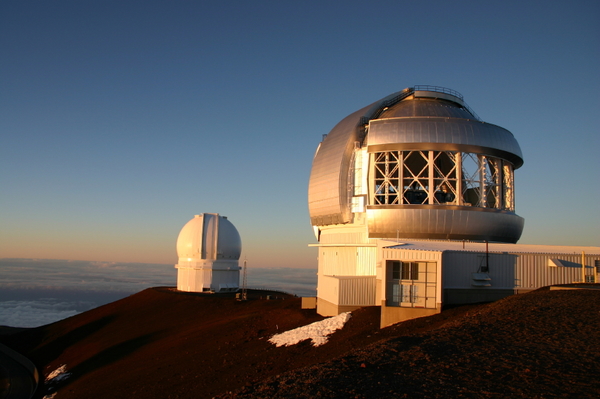 After making your way back down the slopes of the mountain, head east and stop at Akaka Falls State Park, which is home to breathtaking Akaka Falls. To reach the 422-foot falls, you'll have to do some moderate hiking through lush forest and mountain streams, but the end result is certainly worth it.
Next, take to the Big Island's Old Mamalahoa Highway, which winds through tropical forests and offers spectacular views of the ocean. Stop for a snack at What's Shakin, a colorful plantation-style house that serves up some of the finest smoothies in all of Hawaii. Many of the fruits used in the drinks actually come from the owner's farm, which surrounds the shop overlooking the Pacific.
Finish the day by stopping at the Hawaii Tropical Botanical Gardens just a few miles north of Hilo. The property, home to a beautiful tropical nature preserve, has more than 2,000 varieties of plant species and features many hiking trails.

In case you missed it:
POLL: What's the Best Honeymoon Destination in the World for a Foodie-Themed Trip?