Congratulations to Christen and Jason, winners of TJ's 2014 Summer Honeymoon Photo Contest! The newlyweds -- who recently traveled to the Andes Mountains in Peru for their ultimate getaway -- have won a free Caraway Market Tote Bag from ESPEROS. Check out their amazing honeymoon photo below!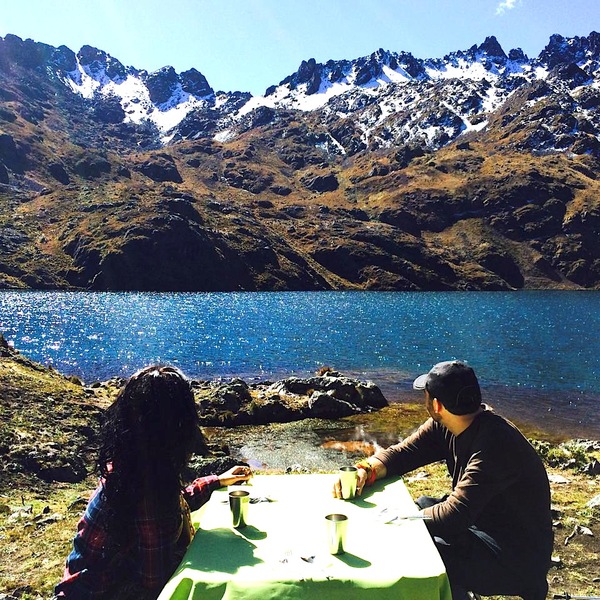 "We hiked through the high Peruvian Andes for days in June right after our wedding and barely showered or used a toilet for most of it," Christen said. "We'd met working in the Andes five years earlier doing theater work with children in a small Andean village, so this was a meaningful place for us. We were hot, cold, exhausted, and in love!
"At night, temps got below zero, but on this afternoon we had lovely sunshine and an incredible picnic set up by some Quechuan locals named Louis and Pablito. This was one of the gifts we'd asked for on our Traveler's Joy registry: an Andean picnic for two at 14,000 feet above sea level! It was perfect."
Thanks to everyone who shared their wonderful honeymoon images! Also, stay tuned to the honeymoon blog this fall for the latest contests and prizes.