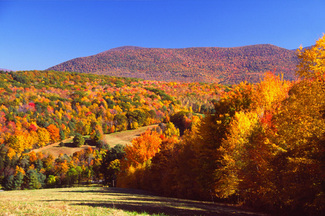 In the weekend link roundup, Traveler's Joy highlights some of the most intriguing honeymooon-related items, feature travel stories, and websites. Among our finds this week: 10 sneaky hotel fees newlyweds need to be aware of, 20 budget getaway ideas for autumn, and must-download apps for your honeymoon road trip.
20 best budget getaways for fall [Budget Travel]. A great roundup of wallet-friendly vacation ideas for the autumn season.
10 hotel fees to watch out for on your honeymoon [Huffington Post]. Covering everything from "environmental charges" to "resort fees."
Top 10 cheapest major cities in Europe [Thrillist]. Amazing destinations don't always have to be expensive to experience.
15 perfect apps for your honeymoon road trip [Yahoo! Travel]. Featuring the likes of Roadtrippers and Animoto, download these awesome apps before you hit the road.
The roughest cruise itineraries in the world [Conde Nast Traveler]. Steer clear of these waterways when it comes to your ultimate getaway.

In case you missed it:
Winners Announced for TJ's 2014 Summer Honeymoon Photo Contest