Did you and your significant other celebrate your honeymoon any time between Memorial Day and Labor Day this year? If so, we want to see your best photo snapshot! Think romantic sunsets, adrenaline-pumping activities, scenic vantage points, or anything in between. This is your chance to show off that ultimate honeymoon moment!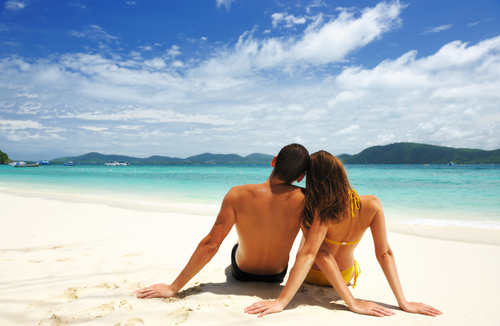 To enter TJ's 2014 Honeymoon Photo Contest, send your very best photo to blog@travelersjoy.com along with your full names, phone number, home address, honeymoon destination, and a description of the image. Entries must be submitted before Monday, September 22.
The best photo (as voted by the Traveler's Joy editorial staff) will win this handsome Caraway Market Tote Bag from ESPEROS.
Meanwhile, click here to view last year's winning image submitted by Jessie & Andrew.
Good luck! We can't wait to see those incredible snapshots!