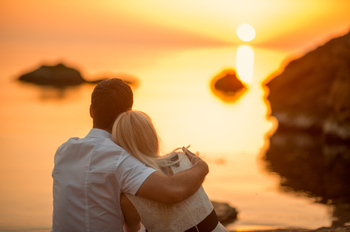 As per tradition, brides and grooms have typically departed for their honeymoon immediately after the wedding reception. However, with busy work schedules, limited vacation days, and budgets to consider, that's not necessarily the norm for today's modern couple.
Once your wedding was over, how long did you wait to embark on your dream honeymoon trip?
Browse through the poll options below and vote for your choice! Don't see a match? No worries, you can still type it in and submit.
After voting, share your selection and honeymoon story with fellow newlyweds over on Facebook.

Check back later in the week to see the results!

In case you missed it:
VOTE: Which U.S. Destination is Most Desirable for a Honeymoon?