The August edition of 'Honeymoon with a View' puts the spotlight on The Fairmont San Francisco. The renowned hotel boasts nearly 600 guest rooms and suites, three restaurants, and -- of course -- jaw-dropping views of the San Francisco skyline.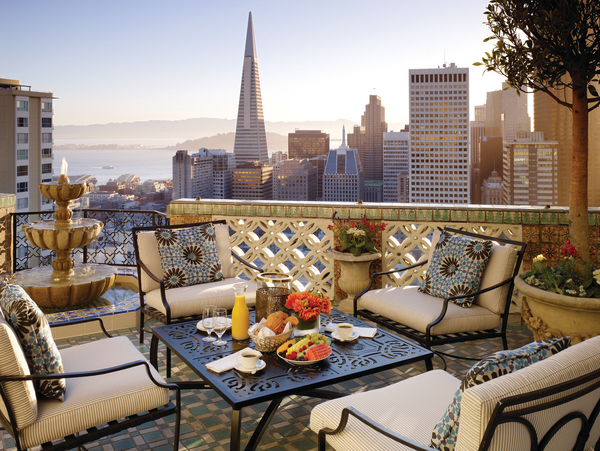 Built in 1907, the property is both historic and modern. The Fairmont was named on the National Register of Historic Places in 2002. Meanwhile, guest rooms are equipped with flat screen TVs, luxury linens, and pillow top beds.
The building's central location also stands out. Situated in the upscale neighborhood of Nob Hill, the hotel is close to iconic locales like Union Square and Fisherman's Wharf.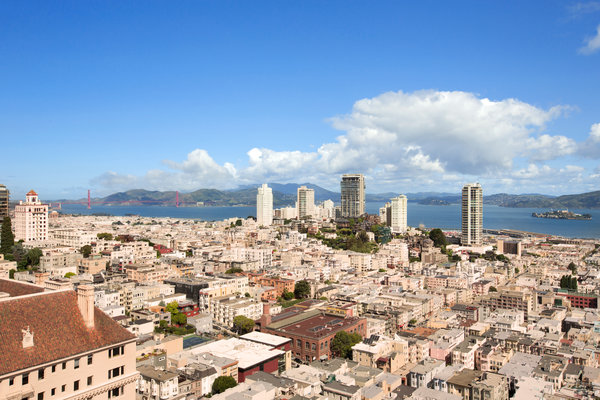 With panoramic vistas like the one above featuring the Golden Gate Bridge and Alcatraz Island, this unique hotel is truly an ideal honeymoon match.

In case you missed it:
Honeymoon with a View: Casa Palopo, Guatemala
Honeymoon with a View: Queen's Gardens Resort, Caribbean
Photos courtesy of Fairmont Hotels & Resorts