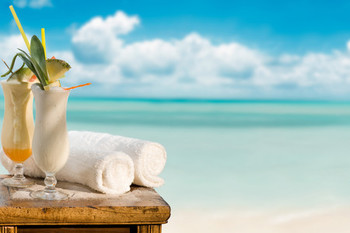 In the Friday Five, Traveler's Joy links to some of the most intriguing travel-related items, feature stories, and websites. Among our finds this week: surprising vacation habits of U.S. travelers, your guide to a luxurious Caribbean honeymoon, and a hotel that charges guests $500 for bad online reviews.
One husband makes a horror movie trailer out of his honeymoon footage. This probably wasn't the romantic video his wife had in mind.
Which honeymoon destination is your perfect match? Start by using what you already know about your travel preferences to find that ideal spot.
Historic boutique inn charges guests $500 for bad online reviews. With a 1.5 rating on Yelp, I'd say the PR strategy definitely backfired.
The surprising vacation habits of Americans abroad. Can you guess the most popular destination for U.S. residents?
High-end Caribbean honeymoons: A guide to the time of your life. Features luxurious resorts, cruises, and private island experiences.

In case you missed it:
Your Ultimate Survival Guide for Long-Haul Flights