July's edition of "Honeymoon with a View" puts the spotlight on Queen's Gardens Resort, a small luxury resort tucked away on the island of Saba in the Dutch West Indies (Netherlands Antilles).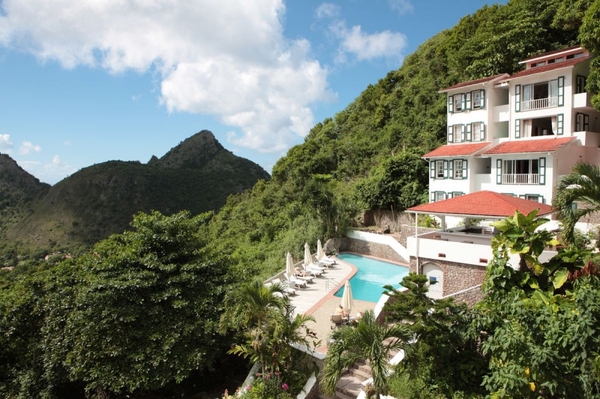 The upscale, casually chic, yet elegant property boasts magnificent vistas of the nearby rainforest, the mountains, and the turquoise waters of the Caribbean Sea. Perched at 1,200 feet above sea level, the resort's elevation keeps the property in a refreshing and comfortable state thanks to constant sea breezes flowing from the sea and off the mountains.
The resort features 12 spacious and elegant suites, each occupying an entire floor of a guest building. Most suites have a panoramic view of the area and feature a private Jacuzzi with stunning vistas of the Caribbean Sea or the Saba rainforest.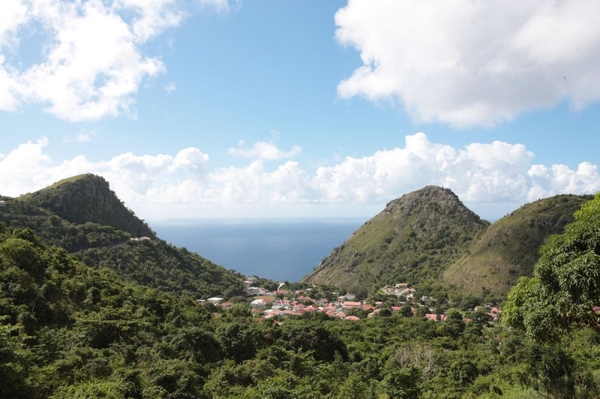 Notable amenities include a spacious pool, lounge and bar, restaurant, fitness room, yoga, cooking classes, and easy access to scuba diving, sunset sailing, snorkeling, and hiking.
Truly a great little slice of honeymoon heaven in the heart of the Caribbean.

In case you missed it:
Honeymoon with a View: Casa Palopo, Guatemala
How to Save Money During Your Honeymoon Travels
Images courtesy of Queen's Gardens Resort