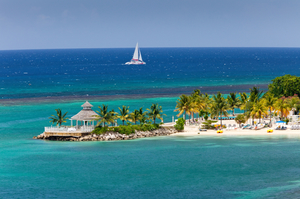 When it comes to honeymoon themes, newlyweds are typically all over the map. While some couples would much rather relax on the beach with a Mai Tai, others would prefer embarking on an ultimate road trip.
What's the most appealing honeymoon theme for you? From eco-vacations to safari excursions and everything in between, browse through the poll options below and vote for your top choice! Don't see your favorite theme? No worries, you can still type it in and submit.
After voting, be sure to share your selection with fellow honeymooners and travelers over on Facebook.
Check back later in the week to see the results!

In case you missed it:
You Pick: What's Your Ultimate Tropical Honeymoon Destination?
Honeymoon Debate: Best European City Destination, Paris or Rome?