Our latest travel inspiration comes from Navagio Beach (AKA Shipwreck Beach) on the island of Zakynthos, Greece. With a white-sand beach, steep limestone cliffs, and clear blue water, it's easy to see why this gorgeous Ionian Island site is a favorite with honeymooners.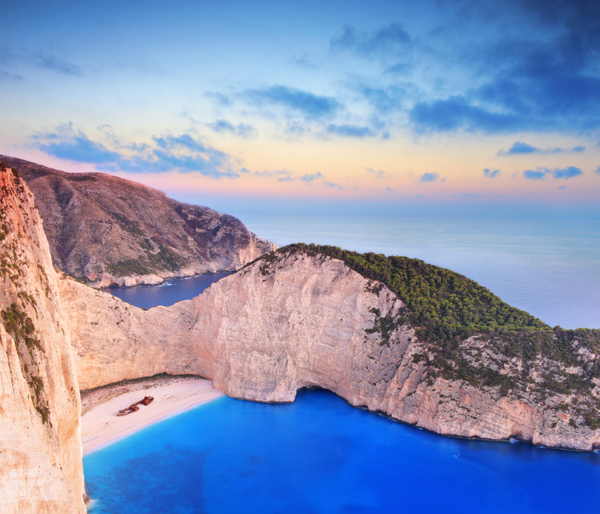 For more than three decades now the exposed cove has also been called Smugglers Beach. In 1980, an alleged smuggler ship called the Panagiotis was wrecked on the beach while carrying contraband cigarettes.
Hoping to visit? It's not quite as easy as you'd think. The beach is only accessible via boat, which you can find in the small port of Porto Vromi.

In case you missed it:
Honeymoon Link Roundup: Travel Tips & Registry Advice