June's edition of "Honeymoon with a View" puts the spotlight on Casa Palopo in Guatemala. The villa-style boutique hotel -- located about 90 miles from Guatemala City -- is built on the hills above Lake Atitlan and boasts incredible views of three 10,000-foot volcanoes.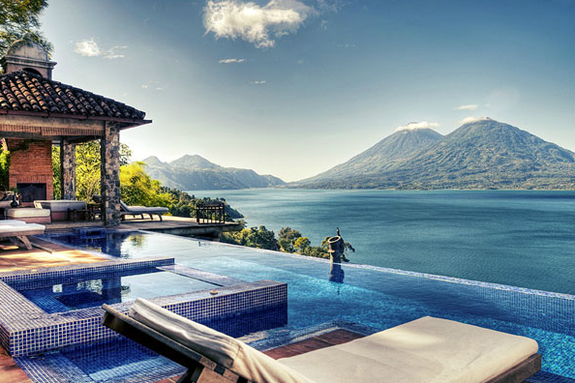 This gorgeous getaway spot is elegant, authentic, and utterly romantic, making it a terrific choice for honeymooners. Most of the hotel's seven rooms feature king beds, spacious terraces, and local artwork. Newylweds can also rent Casa Palopo's luxury villa, which is perched high above the main building. This breathtaking space comes with two bedrooms, multiple terraces, an outdoor fireplace, infinity pool, Jacuzzi, and even butler service.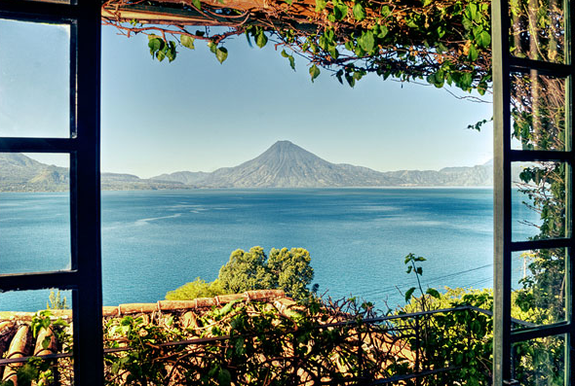 If you're hoping for some rest and relaxation while staying the hotel, you're in luck. Casa Palopo's on-site amenities include a restaurant and bar, pool, spa services, and gym. There's also dozens of activities nearby when you're ready to explore. Guided and self-guided tours are easily arranged, from boat tours taking you to the villages along Lake Atitlan to hiking up one of the volcanic mountains in the region.

In case you missed it:
Honeymoon with a View: Mandarin Oriental, Prague
Honeymoon Mailbag: When Should I Start Making Reservations?
POLL: What Matters Most When Choosing a Honeymoon Hotel?
Images courtesy of Casa Palopo