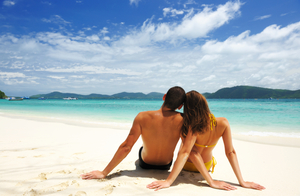 In the Friday Five, Traveler's Joy links to some of the most intriguing travel-related items, feature stories, and websites.
Among our finds this week: the 20 cheapest cities to visit this year, top honeymoon destinations of A-list celebrities, and unique ideas for a last-minute getaway.
A-list honeymoon destinations. See where celeb couples like Justin Timberlake and Jessica Biel jetted off to after they tied the knot.
The 20 cheapest cities to visit this summer. Not surprisingly, New York City was nowhere to be found. Can you guess the No. 1 spot?
90 inspiring quests, dream trips, and gear splurges to turn your bucket list into a reality. From private island escapes to rafting in Alaska, check out dozens of ideas for an active -- and unforgettable -- honeymoon.
Top tips for a last-minute summer trip. Inspiration for anniversary getaways, elopements, and under-the-wire honeymoons.
Honeymoon in a crane? Yep, it's actually possible. The Faralda NDSM Crane Hotel in Amsterdam features three luxury suites and an open-air Jacuzzi at the very top of the structure.

In case you missed it:
Honeymoon Playlist v.4: Greatest Summer Songs