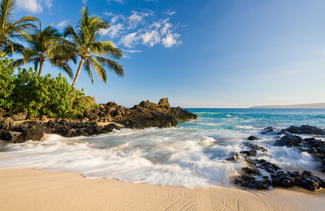 With flowers blooming and temperatures finally warming up all across the country, we're constantly thinking about sunny skies, sandy beaches, and swaying palm trees.
So our question for you this week is this: If you had unlimited funds and time, what tropical destination would be the absolute No. 1 pick for your honeymoon? Check out the choices below and vote! Don't see your go-to spot? No worries, you can still write it in and submit it.
After voting, be sure to share your selection with fellow honeymooners over on Facebook.
Check back later in the week to see the results!

In case you missed it:
You Pick: What matters most when choosing a hotel for your honeymoon?