We're over the moon when newlyweds share their incredible honeymoon stories with us. This week we're featuring a selection of favorites highlighting Cancun and the Riviera Maya in Mexico, two regions cherished by TJ members. We hope these stories provide a little inspiration as you start planning your own getaway.
Brianne & Robert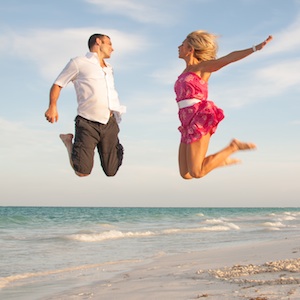 Being from Portland, Oregon, a city that certainly receives its fair share of rain, Brianne and Robert both knew that sunny Riviera Maya was the perfect honeymoon destination for them. A few favorite moments included a visit to Playa del Carmen, snorkeling off the island of Cozumel, exploring Mayan ruins, and getting to ride a zip-line roller coaster.
"We drove off the highway and deep into the jungles close to the beaches just to get there, where the doors of the main entry gate were comparable to the ones straight out of Jurassic Park," said Robert, detailing the experience arriving at their hotel. "Then we entered the lobby, and it was as if we entered our own personal palace, where we were immediately surrounded by exotic wildlife and beautiful décor."
Learn more about their adventure here.
Heather & Alan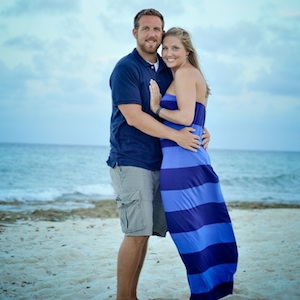 These lovely newlyweds wanted nothing more than a relaxing honeymoon getaway in a tropical paradise. As it turned out, their stay at the Valentin Imperial Resort was just what the doctor ordered. Highlights included a moonlit six-course dinner on the beach, rejuvenating couples' massage, and making friends with other fellow newlyweds at the hotel.
"As the sun set and the breeze came off the ocean, it was nice to be able to enjoy each other's quiet company over a bottle of champagne and the roll of the ocean water," said Heather of that romantic dinner on the beach. "That was perhaps the moment it really hit that "this was it, and we were married."
Read their entire story here, which was submitted in the style of a David Letterman Top 10 list.
Tania & Mitchell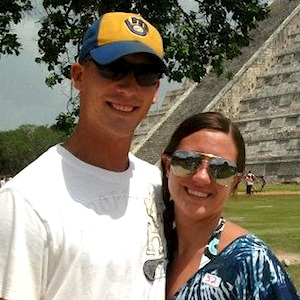 Just two months before embarking on the honeymoon of their dreams, Tania & Mitchell had reunited after a year apart. The reason: Mitchell had just returned from a year-long deployment in Afghanistan with the National Guard.
It's no surprise that these newlyweds made the most of their time in Mexico. Honeymoon days were spent soaking in the sun at the hotel beach and pool, parasailing over the tropical blue waters, jumping in ancient swimming holes, and swimming with dolphins.
"This trip helped us to blossom and flourish as a couple as we began our new lives together," Tania said. "We love telling our story in hopes that other couples will take the leap and enjoy the experience of a lifetime on their honeymoon."
Read more about their honeymoon homecoming here.

In case you missed it:
Real Honeymoon Stories: Best of Greece
Real Honeymoon Stories: Best of France