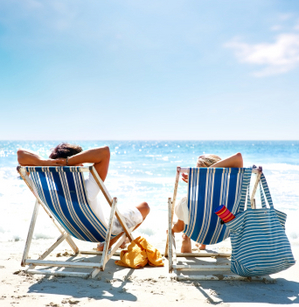 Need a few travel tips for your upcoming honeymoon getaway? Got a pressing question about your registry?
Join us on Thursday, June 5 as Traveler's Joy will host a live Q&A session on our Facebook page starting at 2 p.m. EST.
Our editors will be on hand to answer all of your honeymoon-related questions, whether it's about how to score a hotel room upgrade during your trip or the best way to ensure your registry gift items are fulfilled.

In case you missed it:
Honeymoon Debate: Best European City Destination, Paris or Rome?