To help couples choose between top honeymoon destinations, TJ bloggers Adam Warner and Annie Shustrin will be engaging in a series of travel debates. For the first installment, they provide pros and cons for two of Europe's most popular big city honeymoon spots, Paris and Rome.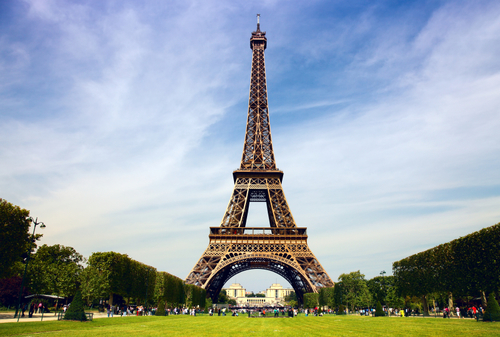 Adam makes the case for Paris:
Oozing with romantic experiences everywhere you turn, the City of Love is a honeymooner's dream destination. A picnic in Parc des Buttes-Chaumont. A ramble along the banks of the Seine. Getting lost among the serpentine streets of Montmartre. I could go on and on.
This is certainly not an easy decision, however. Rome is also one of my all-time favorites for a honeymoon. There may be no better city when it comes to exploring historic landmarks and enjoying authentic, delicious cuisine. Sharing a meal alfresco in one of Rome's delightful piazzas is an absolute joy.
But I believe Rome is best explored during the spring and fall. With searing heat, massive crowds, and exorbitant prices, the summer months can be downright brutal. Rather, Paris in my mind is a four-season destination, utterly enchanting for 12 months of the year.
Ultimately, Paris is the choice because of its extraordinary opportunities for discovery -- whether it be via world-renowned attractions or the hidden gems that always seem to be around the next corner.
And then there are those little moments. It might be as simple as sitting on a bench, hand in hand, and watching life move about around you. The market vendors opening up their open-air stalls for the day. Hearing the laughter of kids from a nearby park. Waiters shuffling around tables at a charming outdoor bistro. There is no better spot in the world for scenes like these -- and they always leave a lasting impression. To be able to soak it all in with the love of your life will make it especially wonderful.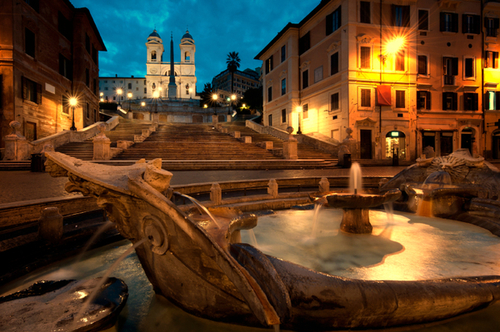 Annie makes the case for Rome:
Rome and Paris are both excellent choices for a honeymoon. Each city has history, luxury, character, art, and culture. Both inspire us to slow down and enjoy the little things in life - like an aperitif during sunset or a coffee in the late morning. Between the Louvre and Vatican City, there is more than enough art to see. Both places are perfect for celebrating romance.
But the reason why I would choose Rome over Paris every single time can be summed up into one word. Pasta.
It may seem silly to plan an entire honeymoon around food, but I promise that you will understand it when you bite into your first Cacio e Pepe (a quintessential dish of pasta, cheese, and pepper) at a trattoria in Rome. Pasta is almost a religion in Italy. It is an important staple all over the country, taking on different personalities based on the region or city.
Some of the pasta dishes that I've tried in Rome have changed my entire perspective on what pasta can be. Rome inspired my husband and I to cook together in our kitchen at home in hopes of recreating the memories of a velvety Spaghetti Carbonara that we had at a restaurant along the Tiber River. Somehow, the pasta brought us together.
So, I choose Rome for it's food. Although the impossibly charming ivy lined streets of Trastevere, the history of the Roman Forum, and the beauty of The Sistine Chapel don't hurt either.

Which honeymoon destination ranks No. 1 for you? Tell us on Twitter using the hashtag #honeymoondebate

In case you missed it:
3 Mini-Moon Getaways Near Los Angeles, California