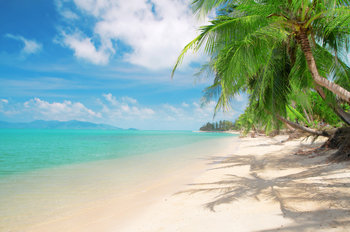 It may seem like choosing a destination is the most important decision when it comes to planning a honeymoon. It is important -- and congrats on picking one! But just when you think the hard part is over, there's more. Choosing *when* to take your honeymoon can be just as crucial. Do you go during ski season or hiking season? Do you go for spring flowers or autumn leaves? Do you go when the beaches are hot and humid or warm and dry?
Of course we all want to travel when the weather is perfect or when there are exciting cultural or outdoor activities available. Just imagine summer in the south of France, winter in the Canadian Rockies, and springtime in Holland. Unfortunately, costs can break your budget and crowds can be a bummer. Traveling in low season, inversely, seems like an extreme way to save money. A honeymoon hurricane in the Caribbean would not be ideal.
Shoulder season is my favorite time to travel. It's that time of year between high season and low season when prices and crowds fluctuate. Weather can be variable and activities may be slightly limited as it's tourism's "awkward" period, but the possible benefits of traveling on the shoulder may turn a trip of dreams into a reality.
Here are some ideas on where to go to enjoy the benefits of shoulder season travel.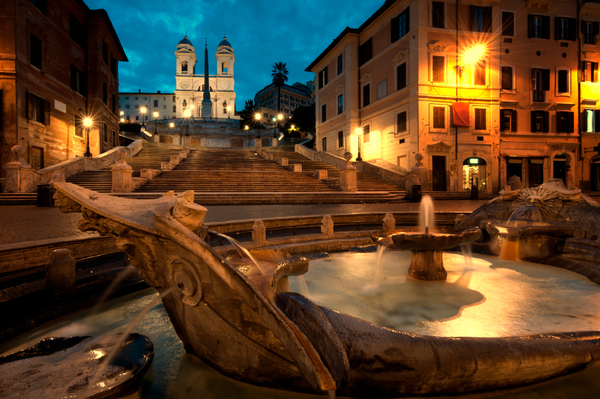 November in Rome, Italy
While you may encounter some rainy days in the fall, visiting Rome in November is a treat. Most tourists visit Italy during the ever-popular summer; travelers are faced with crowded roads, long lines, and tourists herds from April until November.
Once the crowds dissipate and the tourists go home, Rome suddenly feels a lot more Roman. It's a city where Italian is the language you hear on the streets, Romans sit next to you at dinner at that quiet osteria around the corner, and those picturesque alleyways dripping in green ivy in Trastavere are just as empty and serene as you want them to be.
Good to Know:
- November can be rainy, but sunny warm days are not uncommon either.
- Lines at the big sights like the Colosseum and the Vatican Museum shrink to a mere fraction of what they are in peak season.
- Hotel costs, which are already fairly high, decrease considerably. You may be able to score a room in a luxury hotel which would have been astronomical in the summer.
June in Koh Samui
Thailand is most popular during our winter months. With the majority of days being dry ones and the heat at a relative low, November through February sees millions of tourists along the beaches of Koh Samui.
The rainy season, whoever, doesn't officially start until July and the main tourist season ends in April so you'll find a good balance of sunshine, people, and culture in between.
Good to Know:
- June is mostly sunny, though you may get an afternoon rainstorm from time to time. It will cut the humidity so it is a nice way to cool off.
- Beachfront luxury will be more financially accessible at this time and rooms more available.
- Transportation to and from the island will be easier to book with fewer travelers in the area.
- Flying to Asia is long and very expensive. In June, you may be able to find a better deal.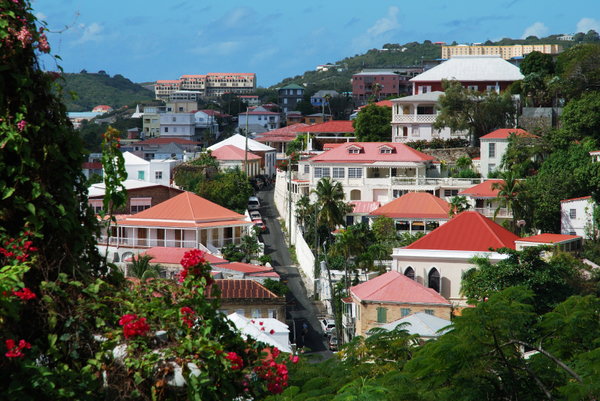 May in the Virgin Islands
The Caribbean is crawling with tourists during the North American winter, when snow storms are common up north and the weather is mild in the islands. If you can wait until May, however, you'll still have great weather but with lush greenery, and smaller crowds.
Both the US Virgin Islands and the British Virgin Islands are known for their moderate and consistent winds which make it an ideal place for sailing. These same winds keep the islands cool when the temperatures soar as well. So don't worry about the added heat in early summer. The sea and the trade winds will keep you cool.
Good to Know:
- In the dry season, a lot of the tropical plants are, well, dry. Waiting until later in the year will reward you with bright green scenery and lush views.
- Traveling between islands is easy via car barge and ferry.
- Choose a hotel, villa, or vacation rental on a hill to get the full affect of the island breezes.

In case you missed it:
Honeymoon Tips: How to Splurge on a Budget