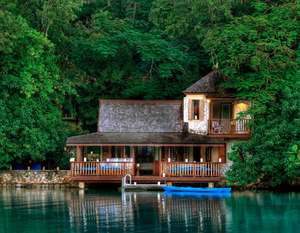 In the Friday Five, the Traveler's Joy team links to some of the most intriguing travel-related items, feature stories, and websites. Among our finds this week: Essential travel tips from Amazing Race host Phil Keoghan, amazing views from top-notch spas around the world, and the 10 best activities in Paris that won't cost you anything.
Top 10 travel tips from Amazing Race host Phil Keoghan.
11 amazing views from 11 incredible spas. From Hawaii to Jamaica and everywhere in between.
6 honeymoon destinations that double as Game of Thrones filming locations. It turns out Westeros offers a little bit of everything for travelers.
How to sleep better on a plane. Practical advice for honeymoon couples with long-haul flights ahead.
10 best free things to do in Paris. Outstanding activity picks that will also save you money during your trip to the (expensive) capital of France.

In case you missed it:
2014 Winners Announced for TJ's Annual Honeymoon Story Contest
Honeymoon Mailbag: When Should I Start Making Major Reservations?
Photo Credit: GoldenEye Hotel and Resort