We couldn't resist sharing these incredible vintage photos and video of Hawaii. Some images date back nearly 100 years! It's certainly easy to see why the Aloha State has been a honeymoon favorite for many decades.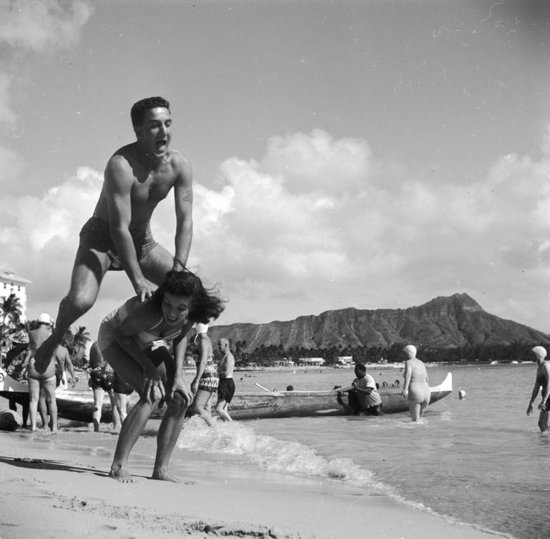 A young couple playing leap frog on Honolulu's Waikiki Beach. Iconic Diamond Head crater can be seen in the background. (Photo from Pinterest)
This black and white film shows off familiar Hawaiian sites as far back as the 1920s.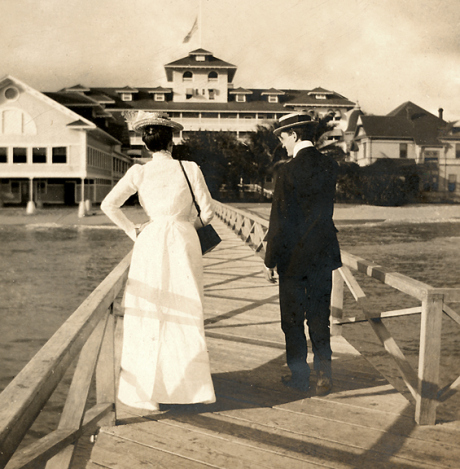 A man and woman walk along the pier at the Moana Hotel. The historic property first opened its doors in 1901. (Photo from WordPress)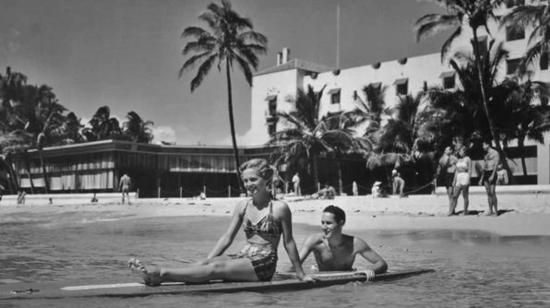 A man pushes a woman out to sea on a surfboard just off Waikiki Beach.
Be sure to follow TJ's Hawaii Honeymoon board on Pinterest for more amazing images featuring our 50th state.

In case you missed it:
10 Things We Love About a Honeymoon in Hawaii