In this edition of the TJ Mailbag, editor Adam Warner answers a common question concerning the ever sought-after honeymoon upgrade.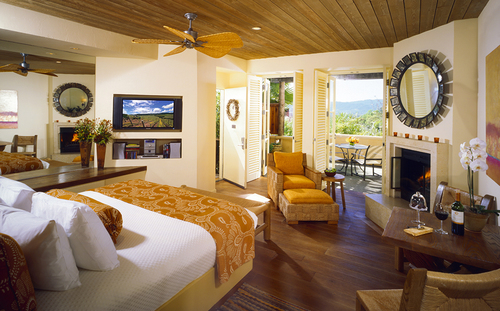 Q: How feasible will it actually be to get a hotel room upgrade during my honeymoon stay?
A: Unfortunately, there's no tried and true method. Complimentary upgrades often come down to luck. However, you do have a few ways of increasing your chances.
First, consider checking in after 4 p.m. The hotel staff should have a clearer picture of what's available and if there's been any cancellations or no-shows.
Another option is to join a hotel loyalty program or rewards program like Marriott Rewards. If you're a frequent traveler, points can add up fast. Plus, you can get additional perks for just being a member. For example, Fairmont President's Club gives you free high-speed internet access throughout your stay.
Finally, if there happens to be a major hotel issue upon arrival, look to take advantage of it. For instance, let's say your guest room won't be ready for four more hours or ongoing construction is causing you to lose sleep at night. Politely, talk to the management team and see if they will make amends for the inconvenience.
Meanwhile, for more tips and tricks, including upgrade advice for airlines and rental cars, check out this article on 15 ways to get honeymoon upgrades.
Send your questions for the next TJ Mailbag to blog@travelersjoy.com or Twitter (@travelersjoy).

Image courtesy of Auberge Resorts