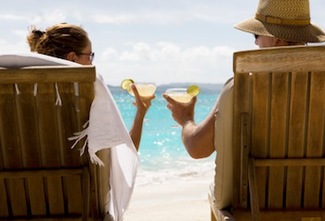 When looking ahead to your honeymoon getaway this year, what aspect are you most excited about?
Is it the luxury hotel you reserved that features ocean views and endless amenities? Or how about the local activity possibilities, such as water pursuits or adventure sports?
Check out four top options and then submit your vote!
Be sure to chime in with fellow honeymooners over on our Facebook page. Then check back at the end of the week for the results.

In case you missed it:

Honeymoon Tips: How to Splurge on a Budget