While a perfect and unforgettable honeymoon is certainly realistic for newlyweds, it doesn't just happen at the snap of your fingers. In truth, there's a lot involved when it comes to crafting the trip of a lifetime. But more than anything else, follow these rules to ensure your honeymoon travels remain fun, rewarding, stress-free, and free of any regret.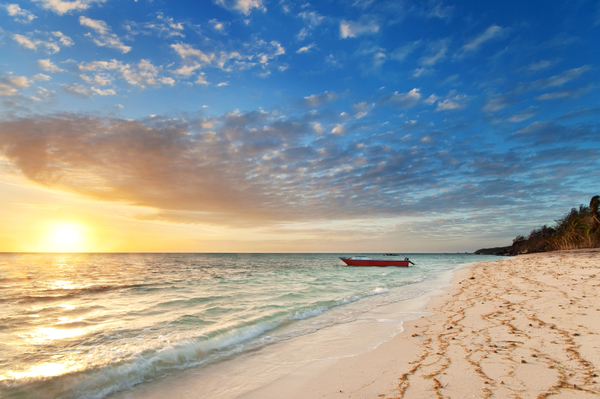 No. 1. Document your journey. Snap photos. Keep a journal. Take video. Set up a blog. Whatever you ultimately decide, just be sure to capture those memorable moments and details. You'll forever look back fondly on the images and video while the journal entries should help fill in all of the gaps.
No. 2. Compromise. This is one of the biggest keys to keeping that honeymoon bliss. Listen to each other. Make sure you're both being heard. Also, do things on the trip that each person wants to do. That way no one will have any regrets looking back.
No. 3. Just say no to social media. Resist that urge to upload new photos to Facebook or check work e-mail. This trip is about you two. The focus should be on each other and the destination you're visiting.
No. 4. Do your research. Consult all of the guides. Make the essential reservations. Double-check the reviews. By doing your due diligence, you'll save lots of time, money, and stress, plus ultimately make the most out of your experiences.
No. 5. Go local. Get off the beaten path a bit and try some local food and drink. Your resort's house margarita might be delicious, but you'll never know what other amazing offerings (and experiences) are out there unless you visit the restaurants and pubs that locals rave about.
No. 6. Take advantage of new technology. The latest apps can make your trip a whole lot smoother. Keep your schedule organized with TripIt. Upgrade your seats via SeatGuru. Find the nearest Wi-Fi spot through JiWire. The options are practically endless, so get downloading now.
No. 7. Seek adventure. Whether it's zip-lining in Costa Rica or bungee jumping in New Zealand, do something you wouldn't normally do or even get the chance to try at home. You only get one honeymoon. Make it distinct and memorable.
No. 8. Stop and stare. Remember to slow down from time to time and soak it all in. One easy way is to simply grab a table at an outdoor cafe. Be in the moment and let the world come to you.
No. 9. Keep calm and carry on. Keep in mind that some things may not go according to plan during your travels. So whether your flight gets delayed or a taxi driver overcharges you, look to stay in control, keep a smile, and don't let it ruin the entire trip.
No. 10. Learn the language. It will pay huge dividends. At least try to memorize some key words and phrases like "thank you", "please", "hello/goodbye", and "good morning/evening." This also shows the locals that you have taken the time to get to know their language and country. In turn, they may be much more likely to help you out.

In case you missed it:
TJ Mailbag: Can I really get a honeymoon upgrade at my hotel?