Visiting more than one destination on your honeymoon will allow you to experience a few different cultures, environments, or bucket-list activities on your trip. Unfortunately though, this amount of travel also can add up to one big planning headache. The last thing you need after the stress of planning a wedding is more planning.
Many of my own trips have been of the multi-destination variety -- some including several countries, some spanning oceans, some that mix both high mountain snow and tropical heat together. My own honeymoon was such a trip and it allowed me to learn some key lessons in efficiency and how to prepare for complex itineraries. Here are some of my top tips on how to keep organized and stress-free when planning the multi-leg trip of a lifetime.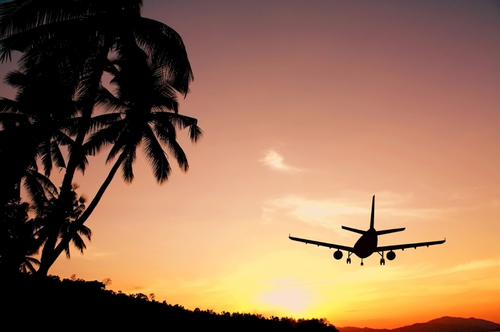 Choosing an Itinerary
Pick a Region: While you may be visiting several countries and possibly several climates on your trip, try to keep the destinations in the same region of the world, or even better in the same region of that region. Not only does crossing oceans and continents add to your time spent in transit, but it will also add cost. Think about a visiting a few neighboring countries (Costa Rica and Nicaragua are easy to put together), or choosing a few places within one country (Buenos Aires, Mendoza, and Ushuaia in Argentina could all be visited in one trip.)
Consider Timing: Do your research on the best times to visit the destinations you pick. Keep in mind the seasons as well as tourist popularity. While you may be heading to Asia in the wintertime, some countries are experiencing rainy season and others are in their dry period. While it may be high season in Zermatt, Switzerland in the winter, Rome will be quiet and relatively empty.
Think Diversely: One of the benefits of visiting a few places is the ability to see different environments. Opt for a trip that contains a mix of cities, beaches, mountains, rustic and luxury accommodations, train and plane transit, etc.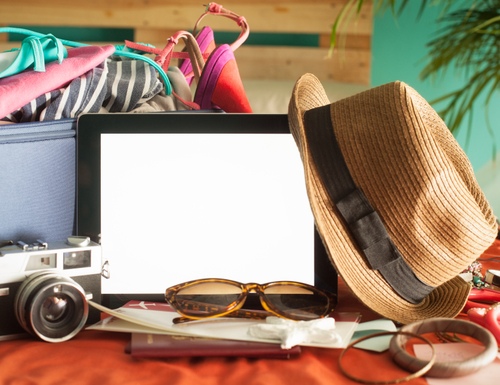 Packing
Layer Up: If you are visiting a few different climates (even in the same country), packing is a bit like a puzzle. Fitting hiking gear and cold weather layers as well as a swim suits and nicer evening wear in one small bag is a nobel-prize winning feat. Try choosing as a many multi-tasking pieces as possible (tank tops, leggings, cardigans, button down shirts, scarves to name a few) and rolling them -- not folding them. This will allow maximum usage of your bag.
Seriously, Pack Light: A lighter smaller bag will give you so much more freedom and make place-to-place transit easier/less stressful. This is true for any trip really, but is even more important on multi-leg journeys. But don't think that packing light means leaving all the good stuff at home though -- it just means packing smart. You may be tempted to bring a lot of nice clothes on your honeymoon, but a few key pieces that are rewearable will be the ideal way to dress up. Trust me, you will appreciate the ability to run down a train platform in Milan without needing help carrying your things. I learned this lesson the hard way.
Skip the Books: Guide books and language dictionaries can be helpful abroad but they will only weigh you down. Instead, opt for language and guide apps or digital downloads on your smartphone, tablet, or laptop. There are some free options that can help, but for a more robust offering, here are some suggestions.
Lonely Planet PDF guide books are about 30% less than the cost of the print books (at the time of research)
Fodor's mobile phrase books: 22 languages for $14.99, or one language for $2.99
iTranslate for iPhone or iPad
Fodor's ebooks: also less than the print version and available for kindle via the Amazon store

Planning
Flight Planning: Look around for the best multi-destination flights -- different booking systems can offer different deals. Bootsnall and Airtreks exist specifically to help you with complex itineraries. The airline alliances, like OneWorld and Star Alliance, have in-network multi-destination tickets that are really flexible with flight changes and rebookings. Lastly, consider flying with regional low-cost carriers -- specifically Air Asia and Ryanair. Think about how great a $29 flight from Singapore to Bali or a $40 flight from Marrakech to Rome will be on your trip budget.
Stay Organized: One of the hardest parts of multi-destination travel is organization, not only with your luggage but also with your plans (Packing cubes, by the way, are magic). If you are more inclined to keep travel information organized digitally, definitely use TripIt. This app puts all your travel plans in one place and tracks changes, dates, and conflicts. It will even send you email reminders for upcoming bookings. If you like to organize things the old fashioned way, try compiling all hotel reservation, tour booking, and flight plan information in one document that is easily accessible. Two copies!

In case you missed it:
4 Getaway Ideas for a Winter Honeymoon

3 Mini-Moon Destinations Near New York City