We love it when TJ couples share their incredible honeymoon stories with us. This week we're featuring a few of our favorites highlighting France, one of the top travel spots in the world for newlyweds. We hope these stories provide a little inspiration as you start planning your own getaway.
Angela & Edgar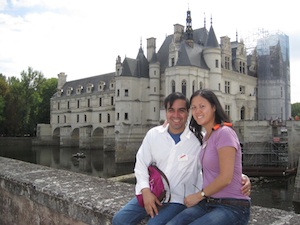 Angela and Edgar packed in quite a wide variety of activities and experiences on their trip. Among the most memorable were: Latin Quarter restaurants, a sunset boat ride down the Seine River, strolling around the shops of Montmarte, visiting the Benedictine Abbey of Mont Saint-Michel, and even champagne tasting in the Loire River Valley.
"Ever since my childhood, I always dreamt of visiting famous, historical landmarks in France," Angela said. "The sights, sounds, and tastes of France couldn't compare to any other destination. Our honeymoon in France was a fairytale dream come true!"
Check out their full story here.
Candace & David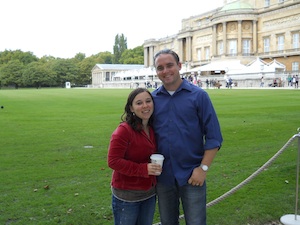 While visiting Paris, Candace and David truly enjoyed their convenient Montmartre accommodations, people watching at lovely cafes, and many foodie delights such as creme brulee and goat cheese crepes.
"Like many people who would register with a website like Traveler's Joy, my husband and I have a true zest for travel," Candace said. "We love experiencing new cultures, unexpected moments, and the thrill of doing something once in a lifetime. Our honeymoon was just that."
Learn more about their adventure here.
Kimberly & Ben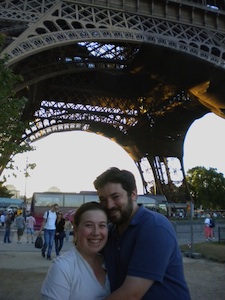 For Kimberly and Ben, their shared love of wine, food and classical art made France a dream honeymoon destination. Trip highlights include a trip to Avignon and its medieval walls, market visits in Vaison-la-Romaine, exploring lavender country, and a week of long city walks around Paris.
"The weekly market was a riot of sounds, smells, and colors," Kimberly said. "Stalls selling lavender, Provencal cloth, saucisson, olives, honey, clothing, and countless knick-knacks stood side by side. We also picked up some perfectly ripe little strawberries and one darn fine peach. With this collection, we found a picnic spot in front of a church and devoured our bounty."
Read their full honeymoon story here.

In case you missed it:
Real Honeymoon Stories: Best of Hawaii