Do you know the location of this holiday-themed photograph?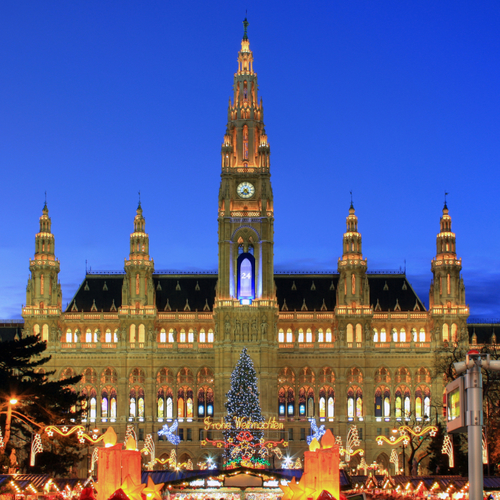 Submit your answer via e-mail to blog@travelersjoy.com by Tuesday, December 10 at 11:59 pm PST. One correct submission will be chosen at random to receive this sleek passport holder by Tumi.
Be sure to check back on Wednesday for the answer.
Good luck everyone!
UPDATE: The correct answer is Vienna, Austria.
Notes:
Only one entry allowed per person, please.