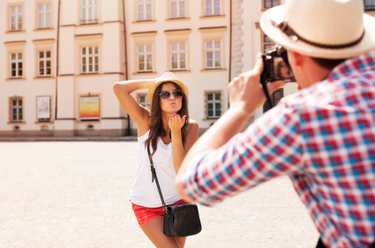 Every other Friday, the Traveler's Joy team links to hot honeymoon hotels, cool gear options for travelers, and the most interesting travel-related news items spanning the globe. Among the finds this week: the best value travel destinations for 2014, top foodie resorts in the Caribbean, and five of the dumbest things Americans do while abroad.

5 stupidest things Americans do overseas. Do you avoid any of these "touristy" stereotypes?
Coolest new hotel amenity: A smartphone in every room.
The power nap head pillow: Could this be the most ridiculous travel item of all time?
10 great budget destinations for 2014.
Culinary honeymoons: 5 Caribbean resorts where food takes center stage.
Ultimate foodie getaways.

In case you missed it:
8 of America's best hotel pools for a honeymoon getaway
Top travel-themed holiday gift items for 2013